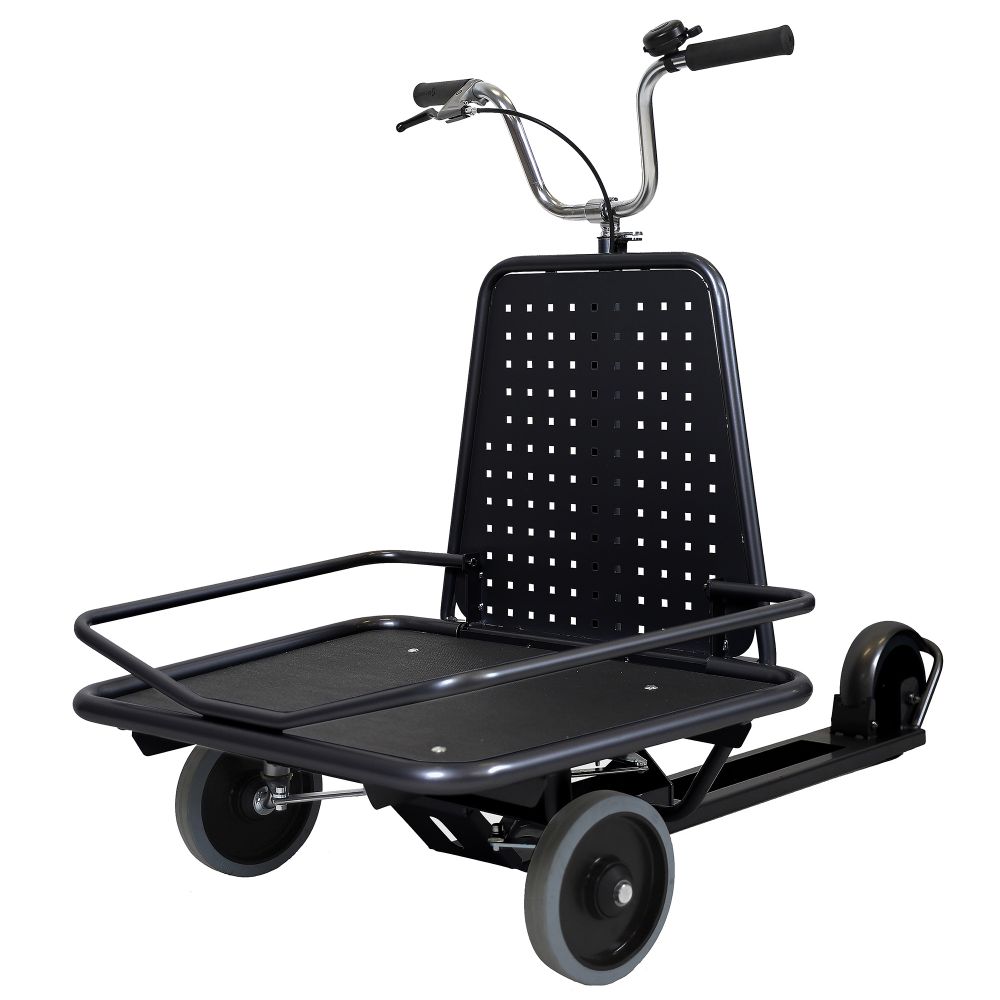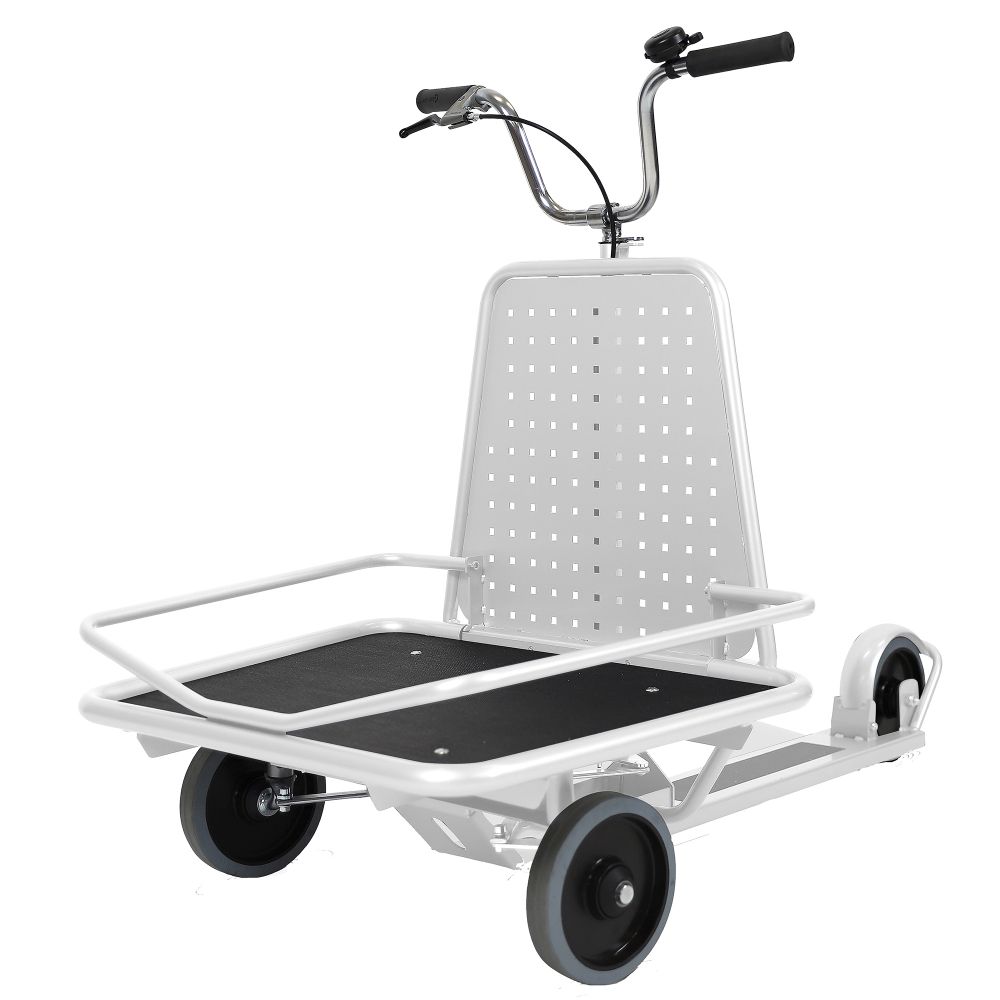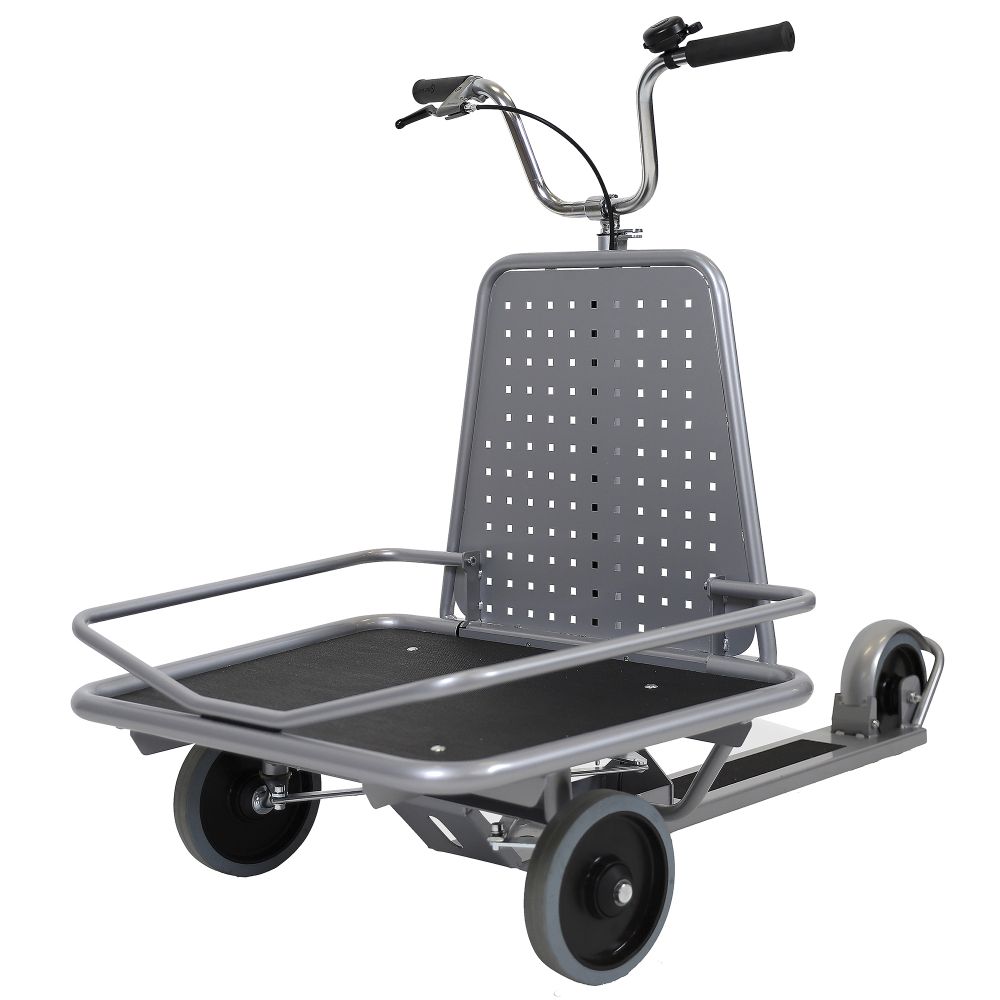 Scooter X19
sparkvagn_x19
NEWS! X19 with a built-in tool board.
The new scooter model X19 is easy to drive and secure, has a robust design with a good, smooth turning radius. It is equipped with a strong, friction-raising platform in composite material with tip-up load frame and a tool board.
Complement the built-in tool board with various hooks and holders to get a good overview and easy access to tools and implements. The perforated surface of the board makes it easy to hook, move or remove the accessories as the needs change.
Powder coated tubes in white, silver or black. Rubber handles. Platform in black composite material. Bell and handbrake as standard.
Three wheels with gray elastic, smudge-free rubber tyres 200x46 mm, ball bearing hub.
Maximum load 200 kg.