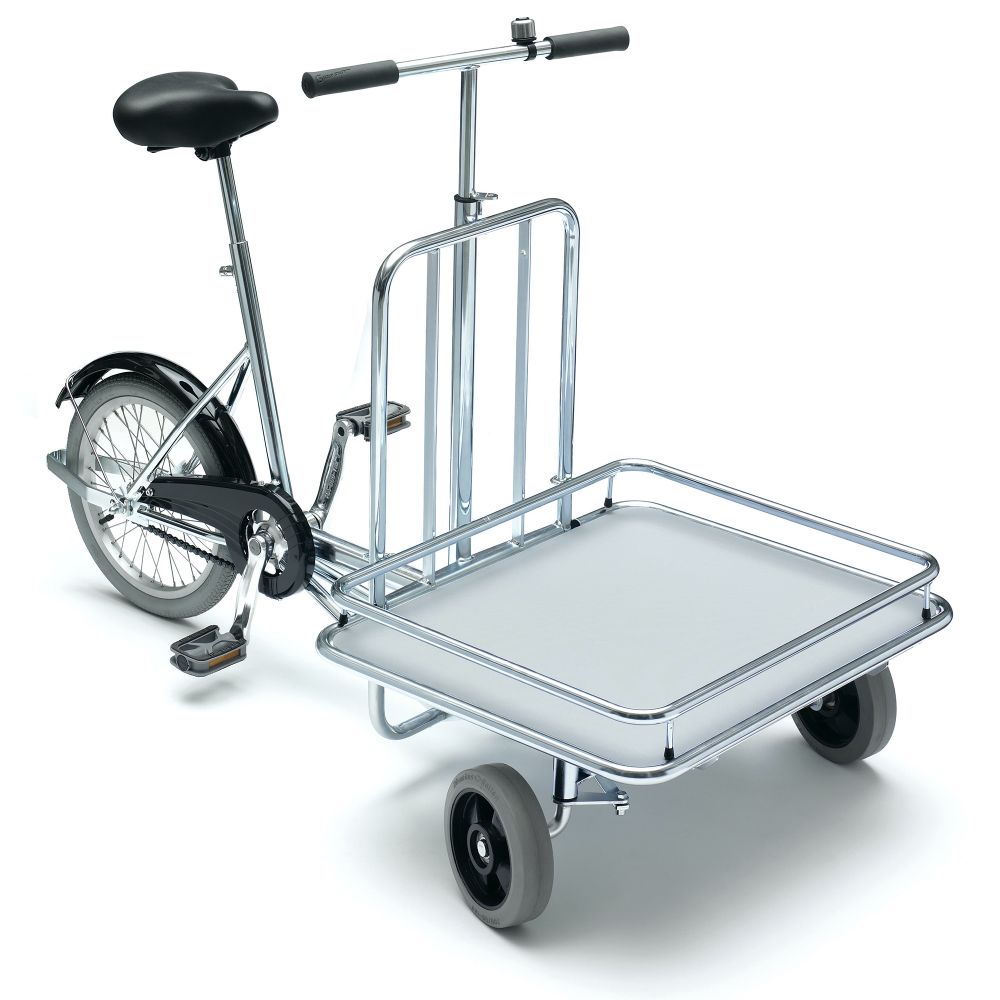 Stable and safe transport
A saddle and treadles make driving over longer distances comfortable.
Chassis made of 22 mm shiny zinc-coated tubing. Rubber handles. Hard-wearing 12 mm shelves with light grey laminate finish. Adapted to normal speed of 15 km/h. Equipped with bell as standard. Hub brake.
Max load, platform: 50 kg.

Two front wheels with grey elastic rubber tyres 200x50 mm, ball bearing hubs. Pneumatic back wheel 400x40 mm.