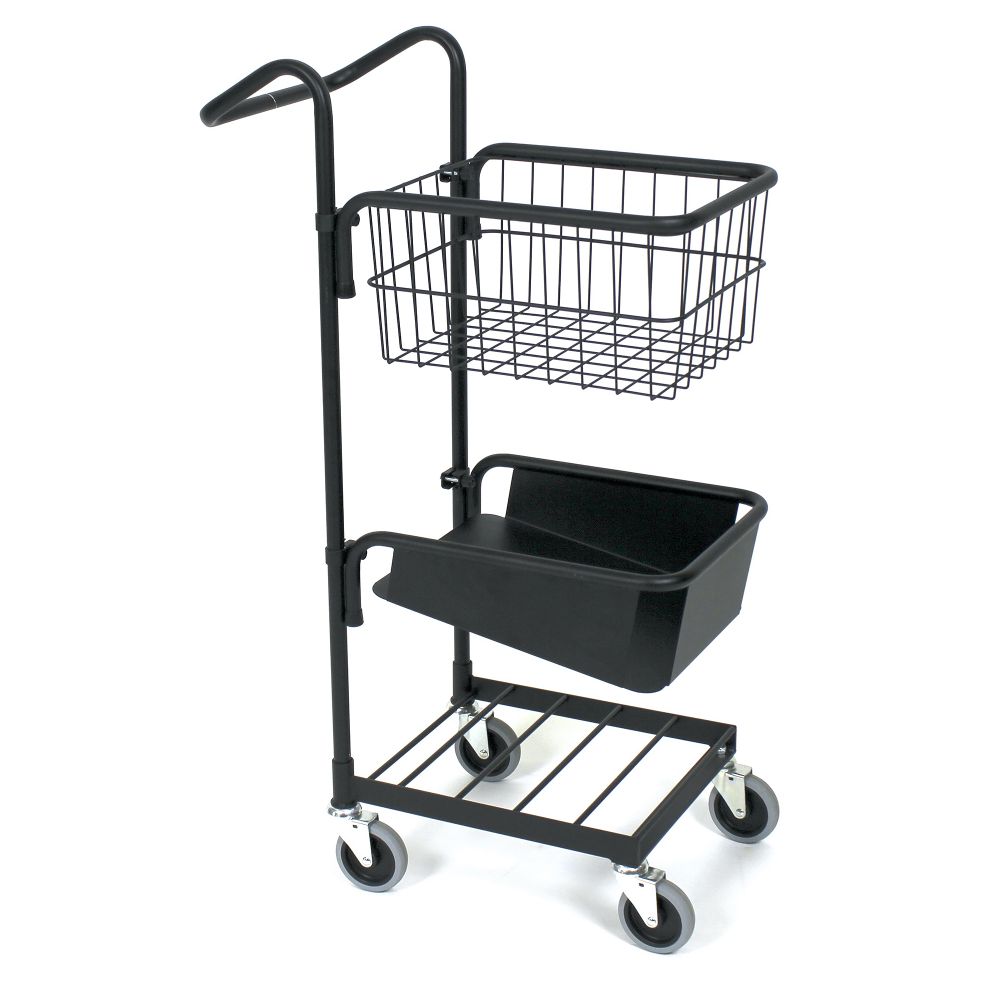 Black mini trolley with basket and file shelf
28190154
For handling binders
End panel with handles made of 22 mm powder-coated tubing. Rounded corners. The basket and file shelf are continuously height-adjustable. Basket dimensions 405x300x210 mm. File shelf dimensions 400x316x158 mm.
Max. load: 50 kg. Per shelf/basket: 10 kg. Chassis: 25 kg.
Four swivel wheels with grey rubber tyres measuring 100x25 mm, slide bearing hubs.