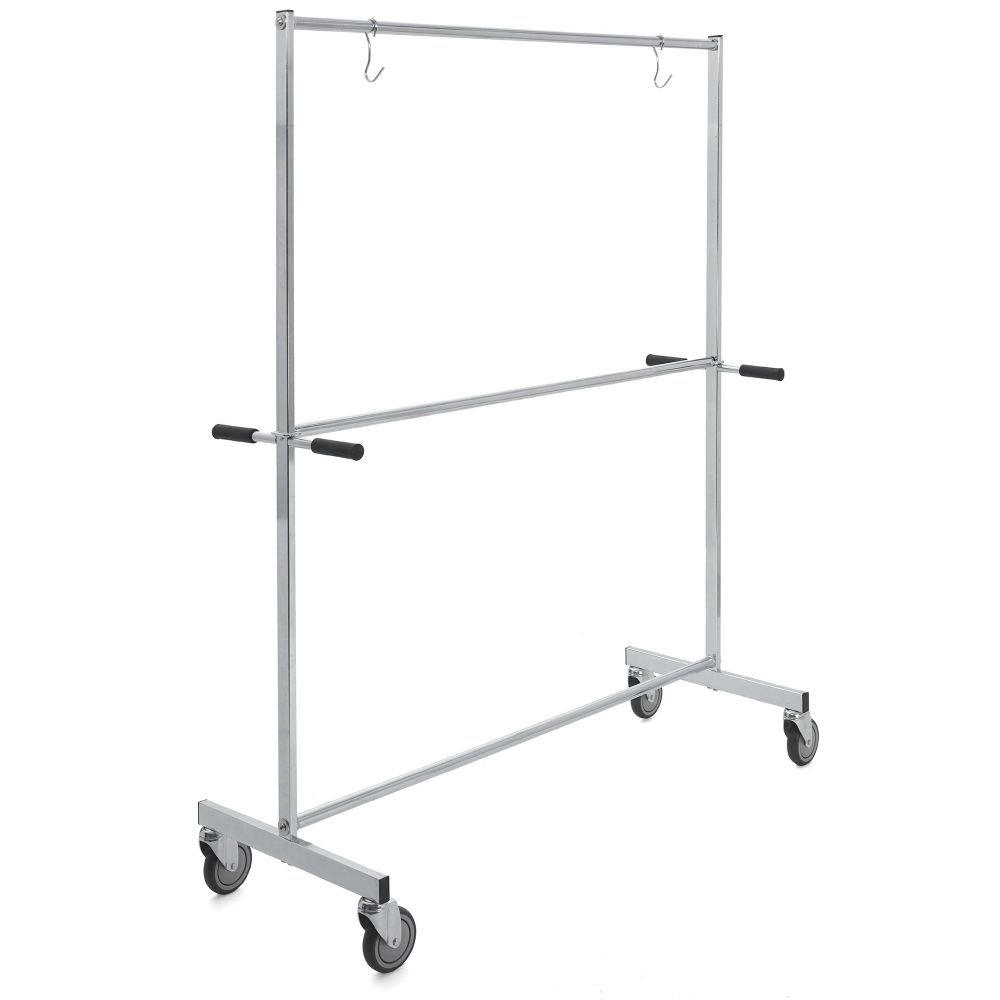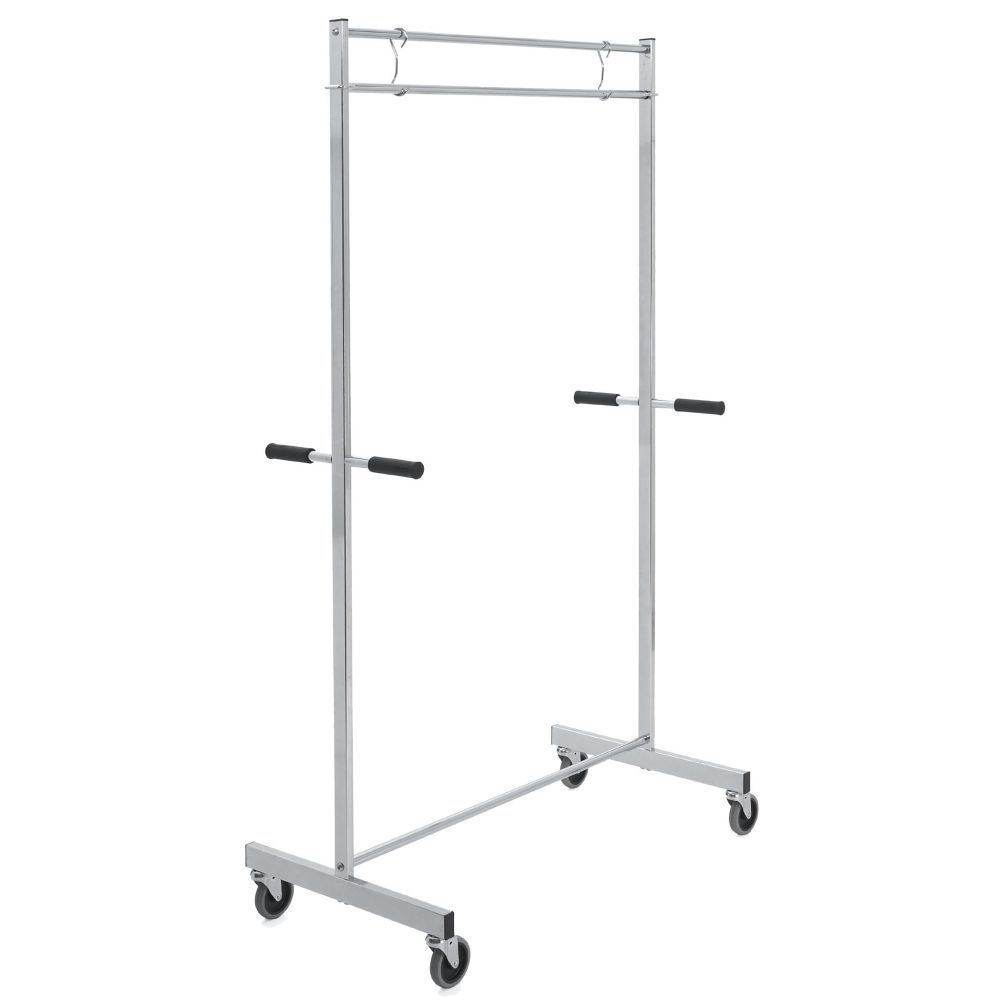 Clothes rail Ing-Marie two levels
konfstall-ing-marie-två-vån
The rails are stackable
Can be stacked and requires small storage space. The middle bar can be adjusted in two different levels.Shiny zinc-coated square steel tubing. Chassis: 50x25 mm. Upright: 40x20 mm. Clothes bar made of 22 mm tubing. Two handles are included as standard for two-level trolley, otherwise as an accessory.
Max. load: 100 kg per bar and max. 150 kg.
Four swivel wheels with grey rubber tyres measuring 100x25 mm, slide bearing hubs.