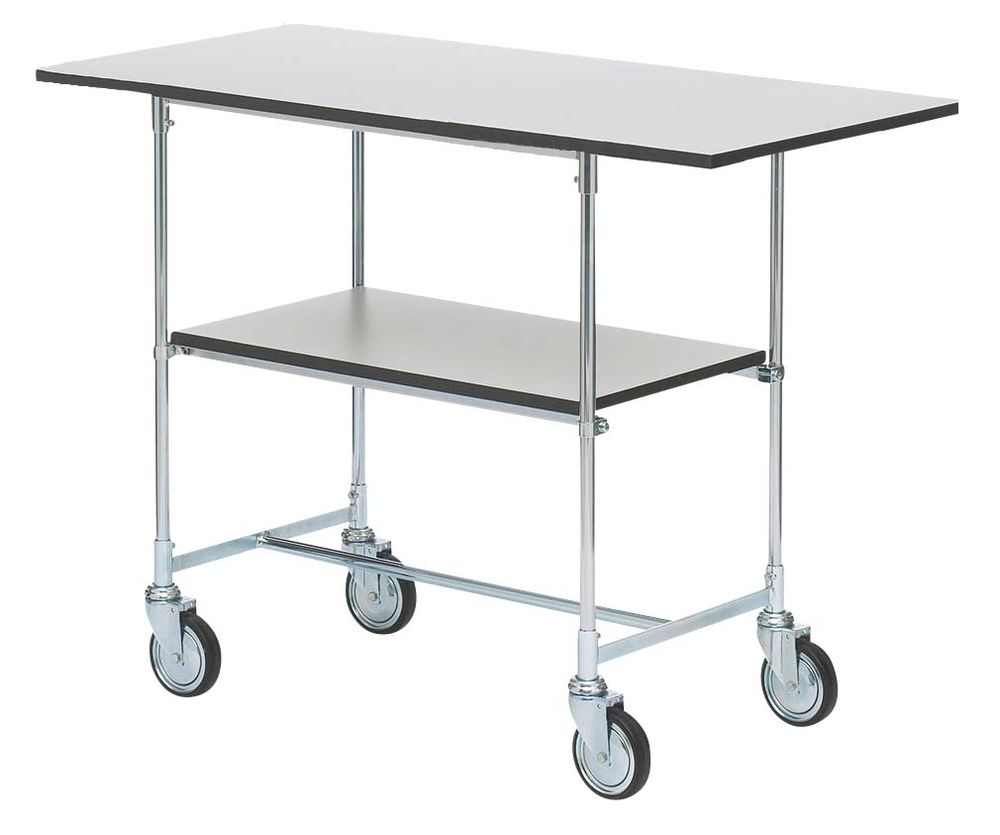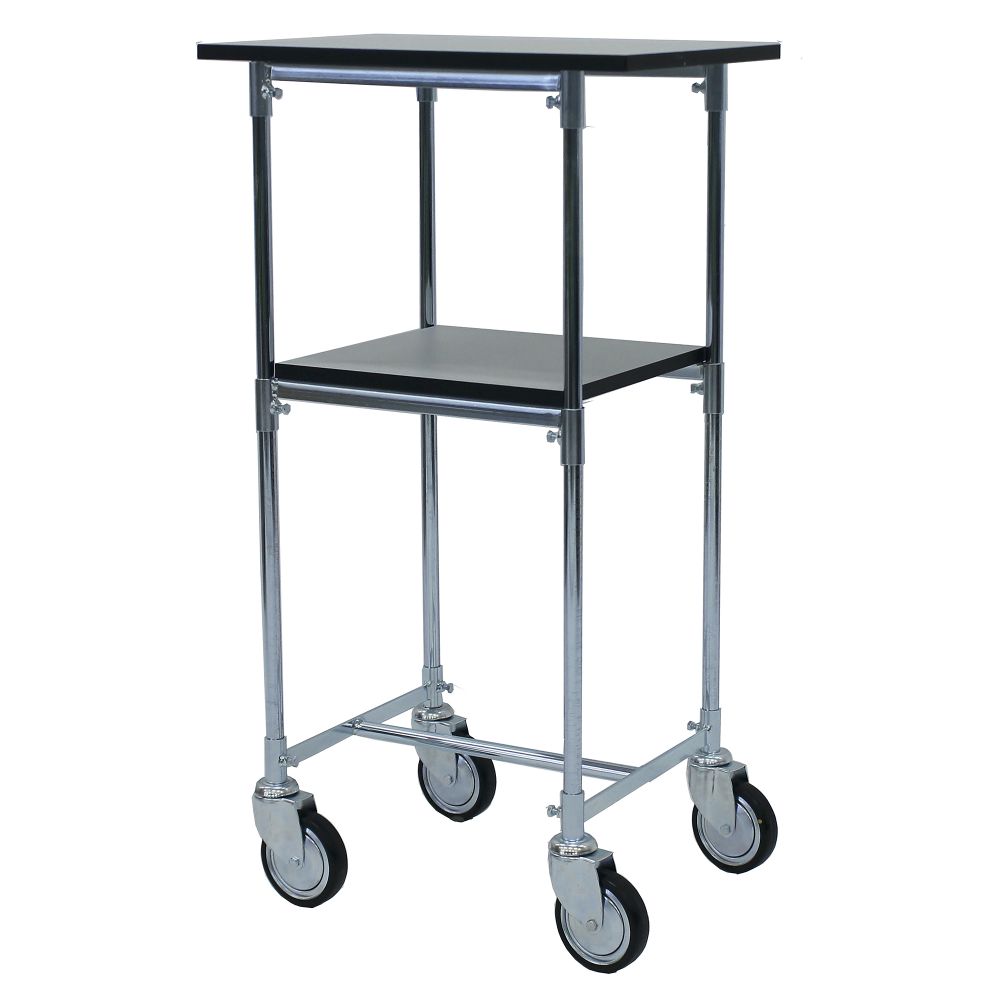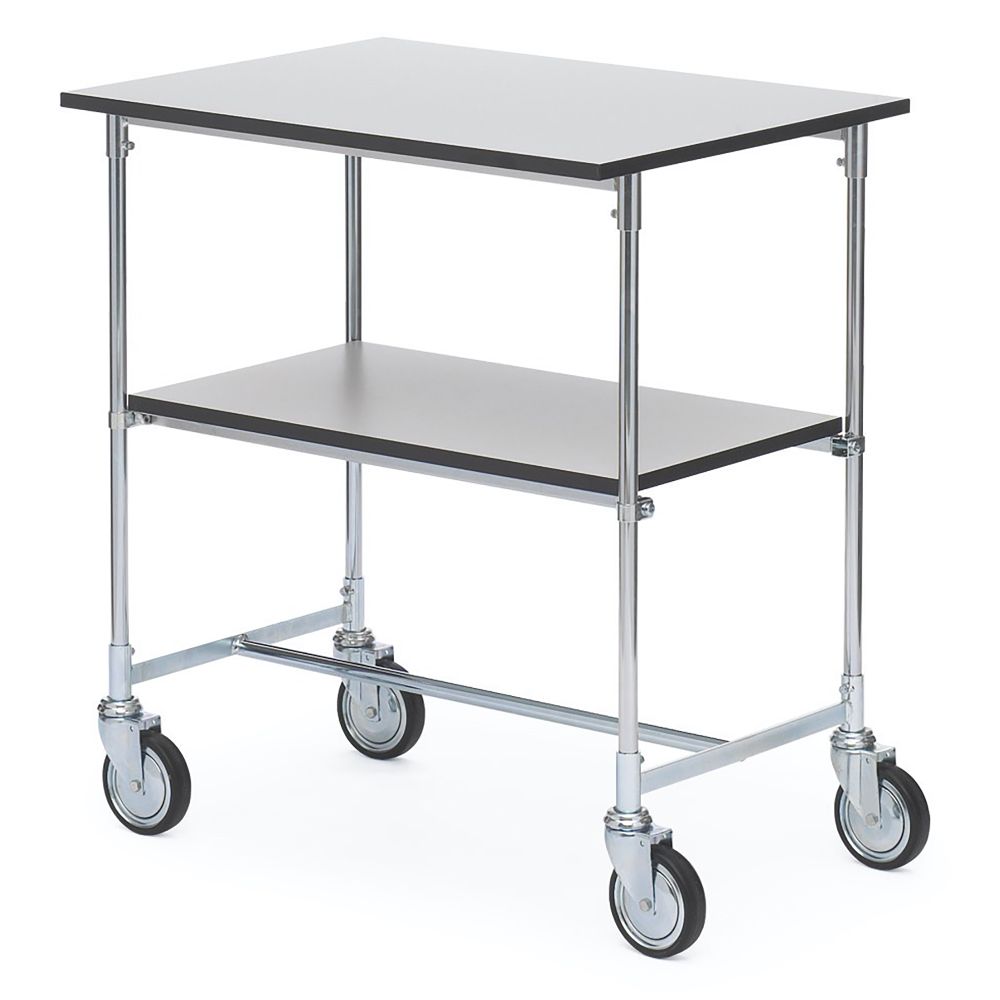 ESD mobile table
esd-rullbord
Suitable as flexible workspace for inventory or to ease the work load at working stations
Equipped with durable laminated shelves and a lower shelf that is continuously height adjustable. Chassis of 22 mm round, shiny zinc-coated tubing.
Max. load: 100 kg. Max. load, upper shelf: 100 kg for large table, 50 kg for small table.
Four swivel wheels 125x32 mm with ball bearing hubs and safety guard.