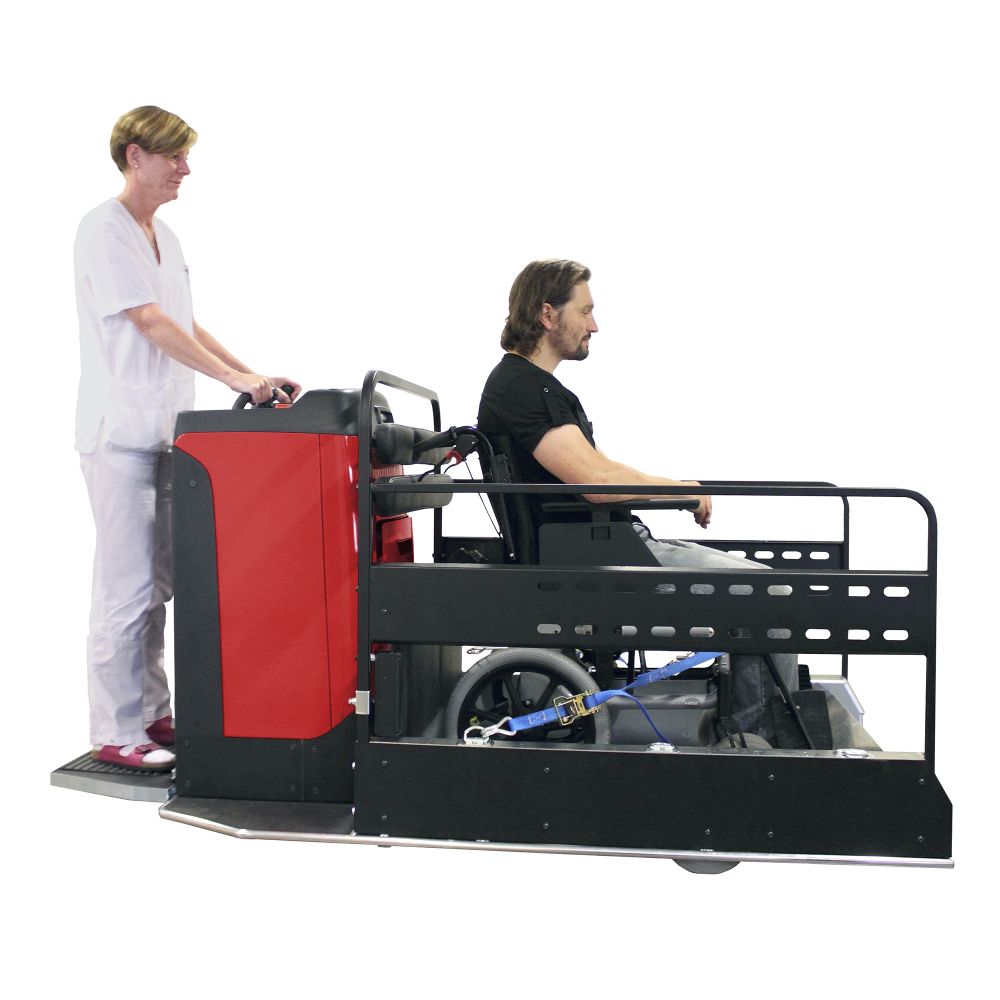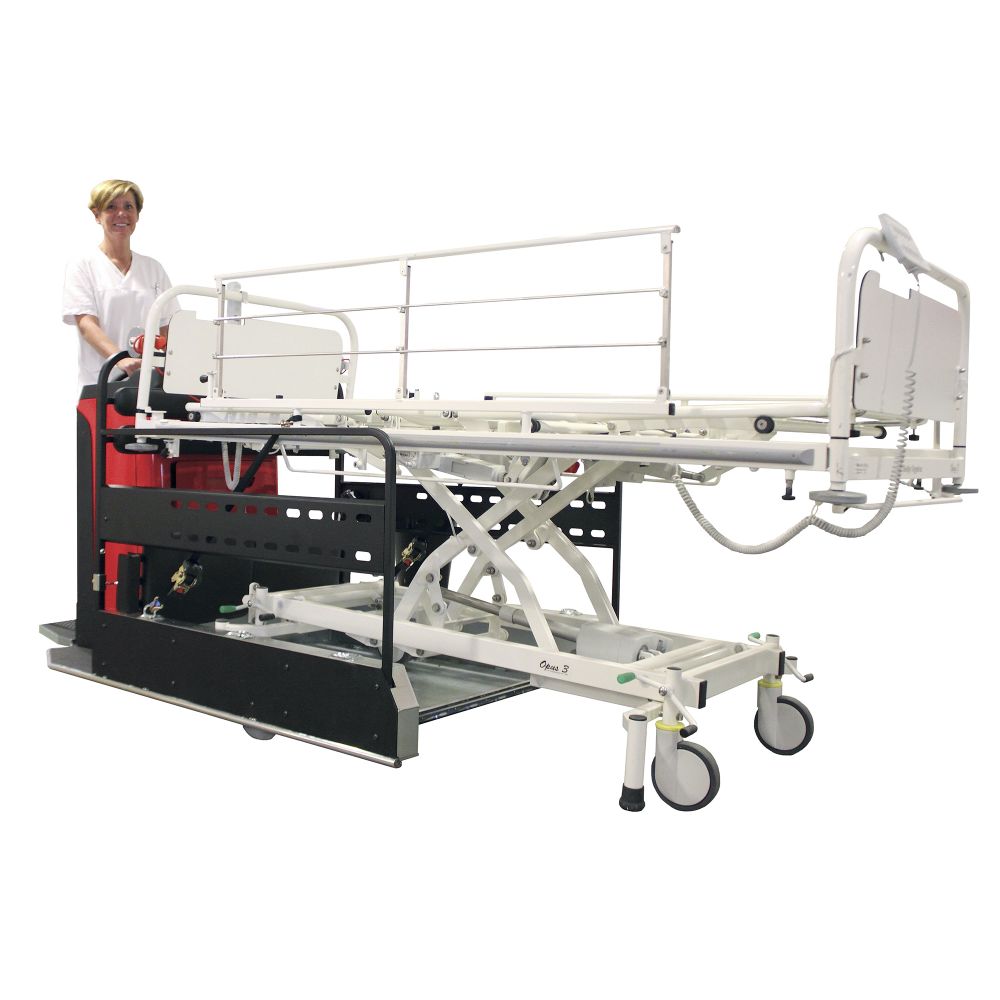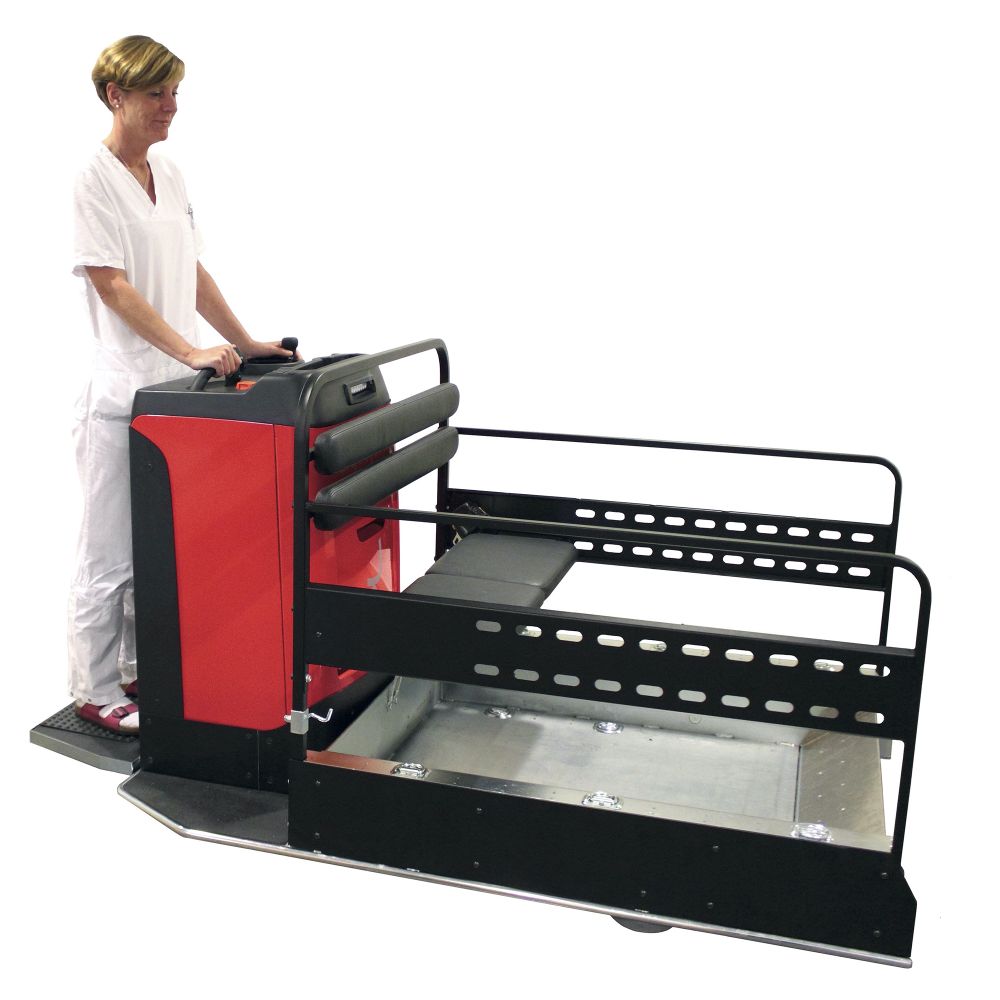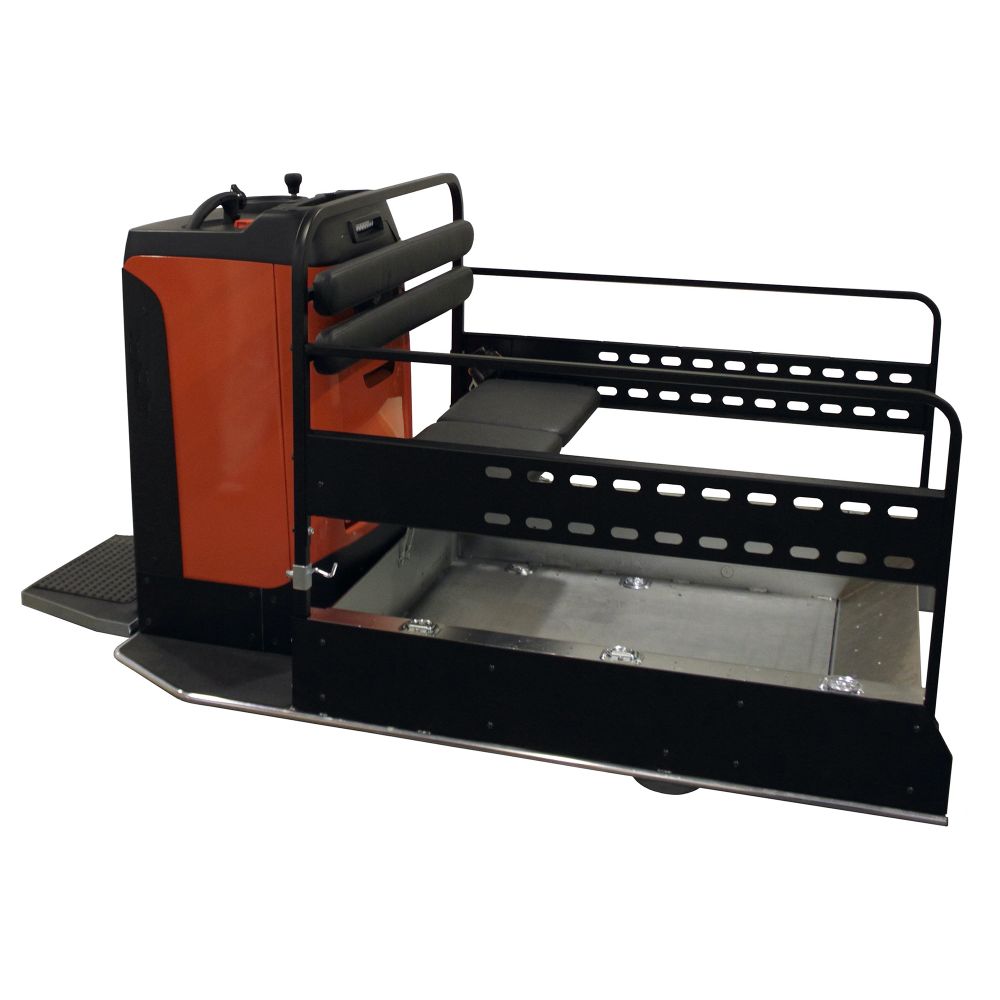 Developed for bed or wheel chair transport.
A functional and flexible truck making transport in narrow aisles and manoeuvring in tight curves possible.
The truck is made for handling patients' transports and is equipped with a bench for this purpose. Thanks to its low weight and compact external dimensions it can be used in lifts when carrying our transport tasks. Considering the clean environment which is crucial at hospitals, it has a hardwearing easy to clean, shiny zinc-coated surface.
The truck's flexibility also makes it useful for efficient transport of wheel chairs, bed transports, incubators, pharmaceuticals and other medical equipment.