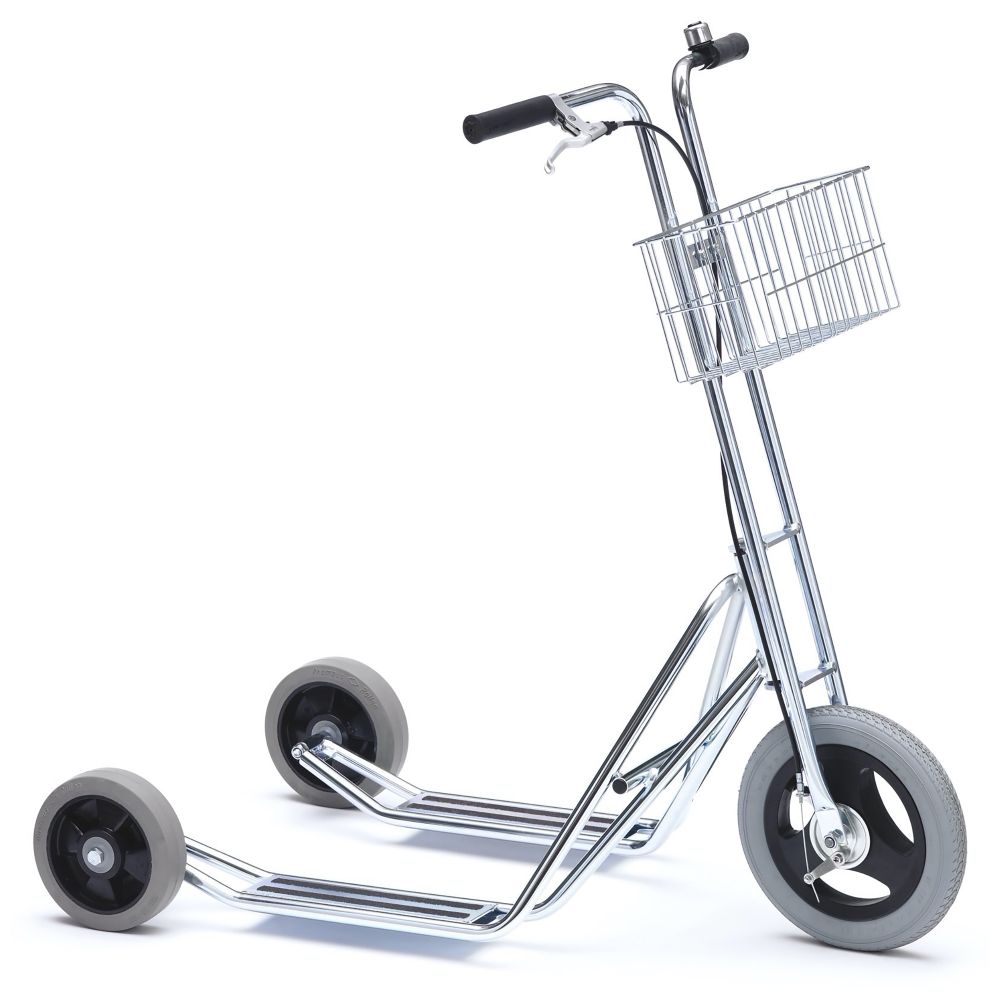 Stabile driving with double skids.
Good driving characteristics with steps on both sides for fast, ergonomic passenger transport over longer distances.
Rubber push handle. Standard equipment with bell and basket for clear storage of small parts and utensils.
The front wheel is equipped with a drum brake.
Pneumatic front tires 310 x 55 mm, rear wheel with gray elastic rubber tread 200 x 50 mm and ball bearing hub.
Puncture-proof front wheel optional when buying a new bike.
The maximum load of the basket is 5 kg.