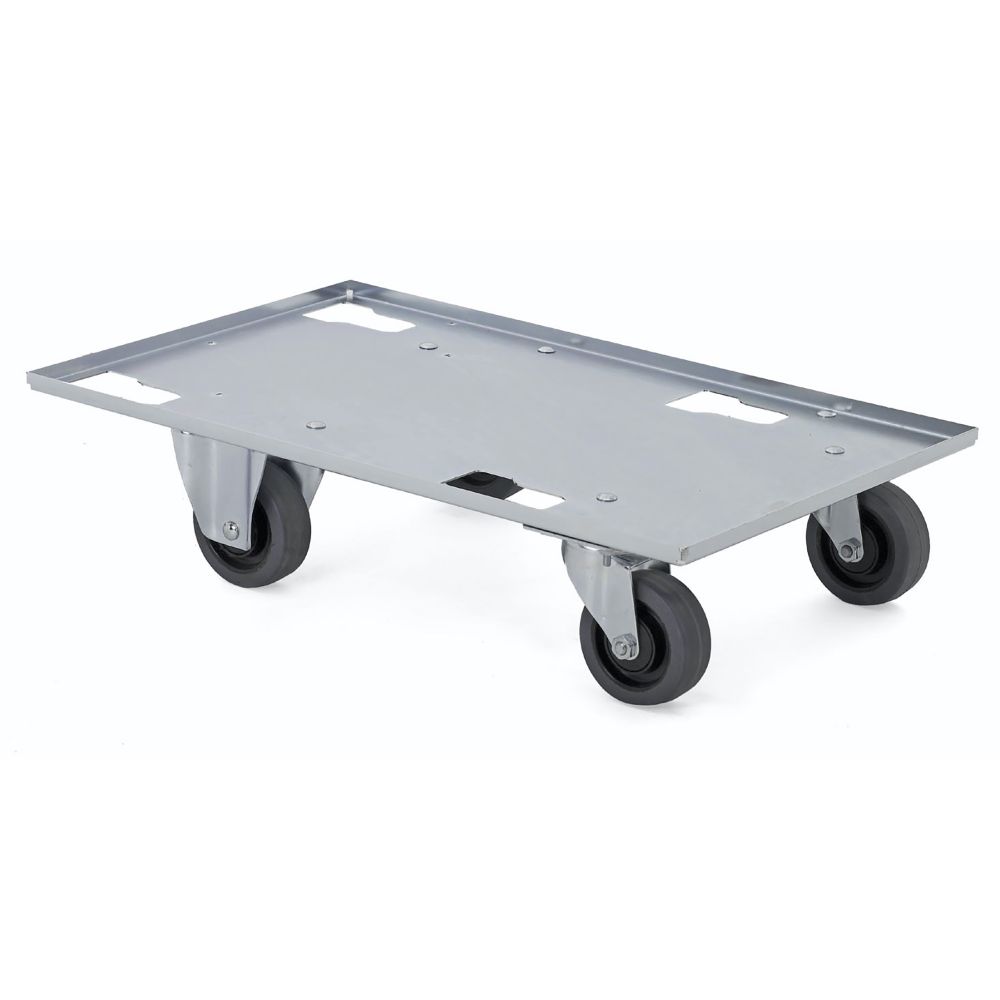 Sheet metal dolly with two swivel and two fixed wheels
24185227
Stackable and stabile.
Suitable for handling of heavy goodss, for example in plastic boxes. Stackable and stabile. Adapted to standard 600x400 mm crates. Height of 10 stacked dollies: approx. 1100 mm.
Max. load: 300 kg.
Four swivel wheels or two swivel wheels and two fixed wheels, with grey elastic rubber tyres measuring 100x35 mm, ball bearing hubs.