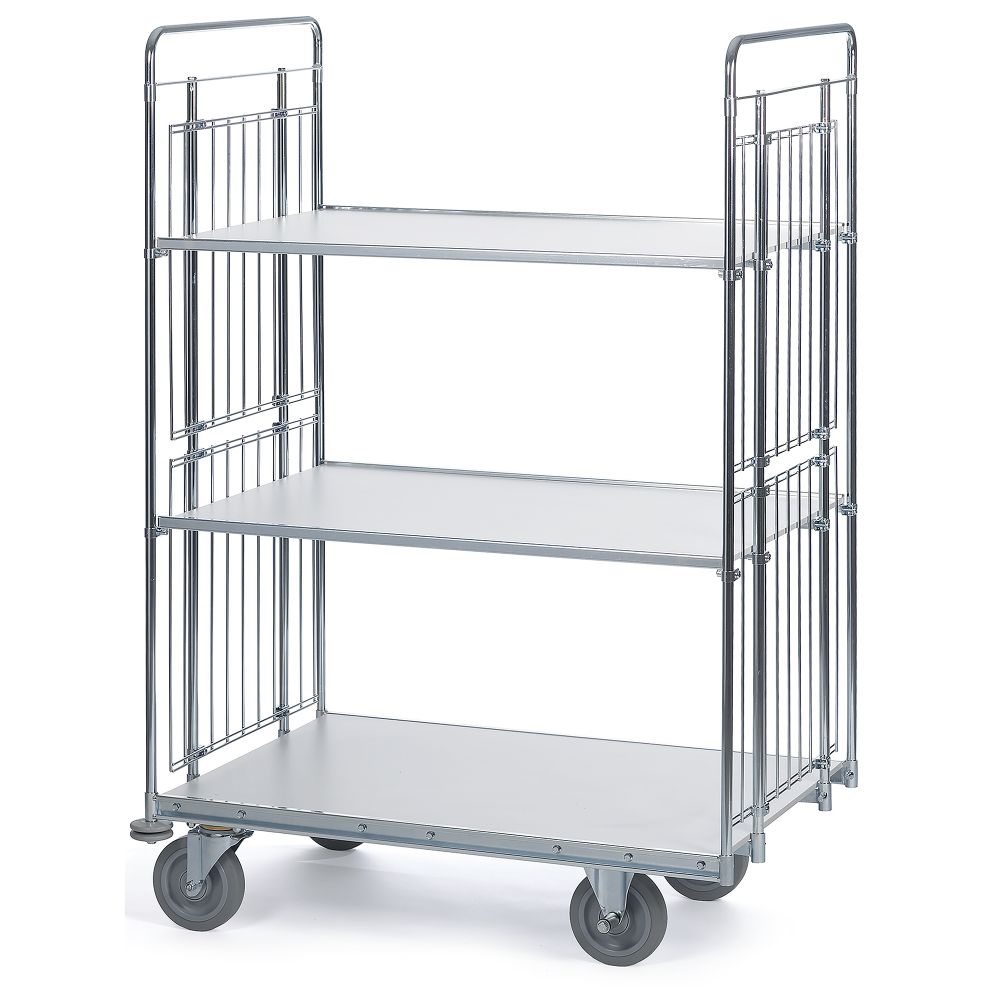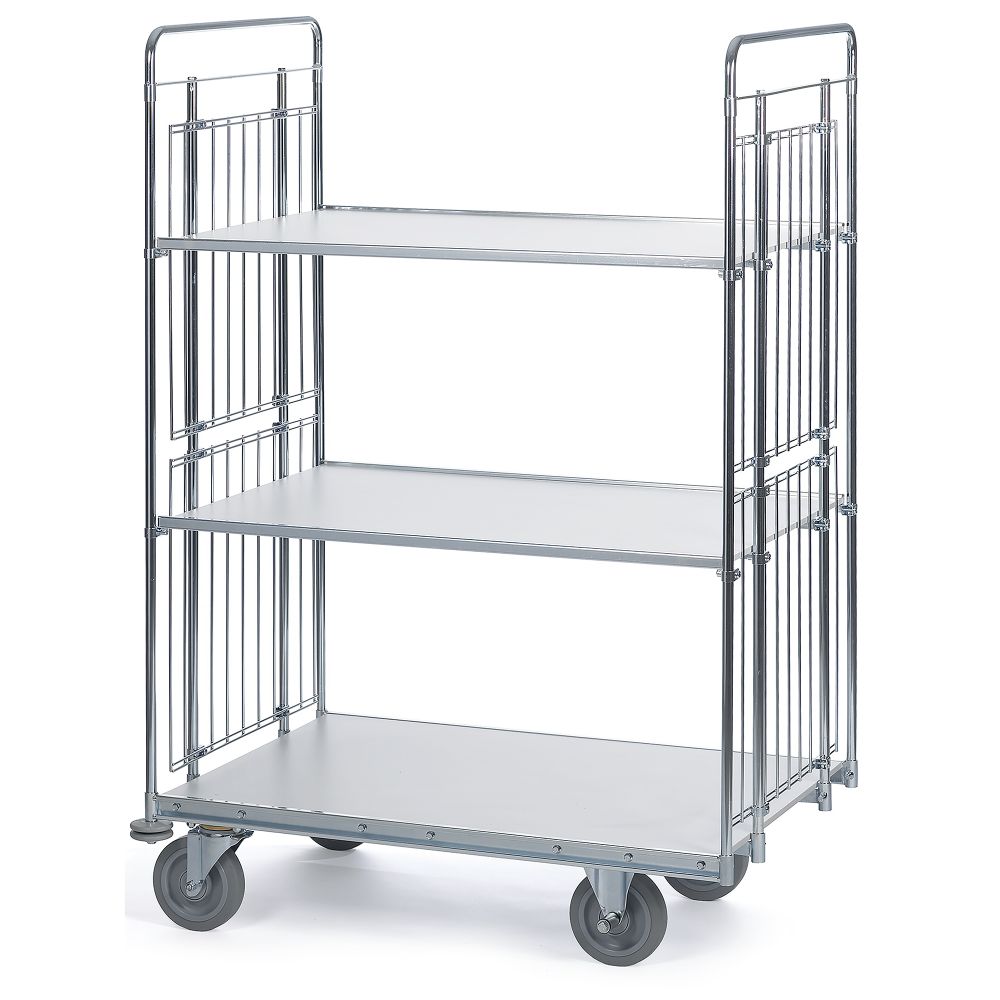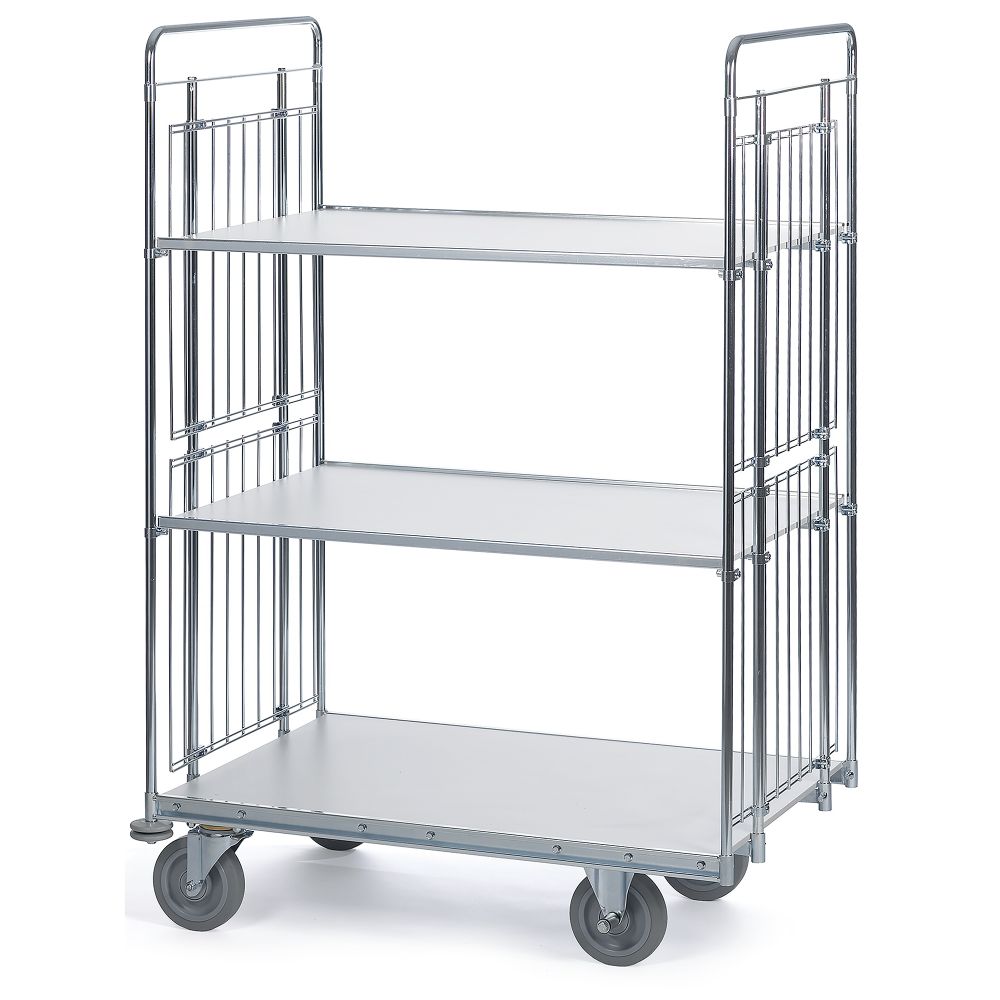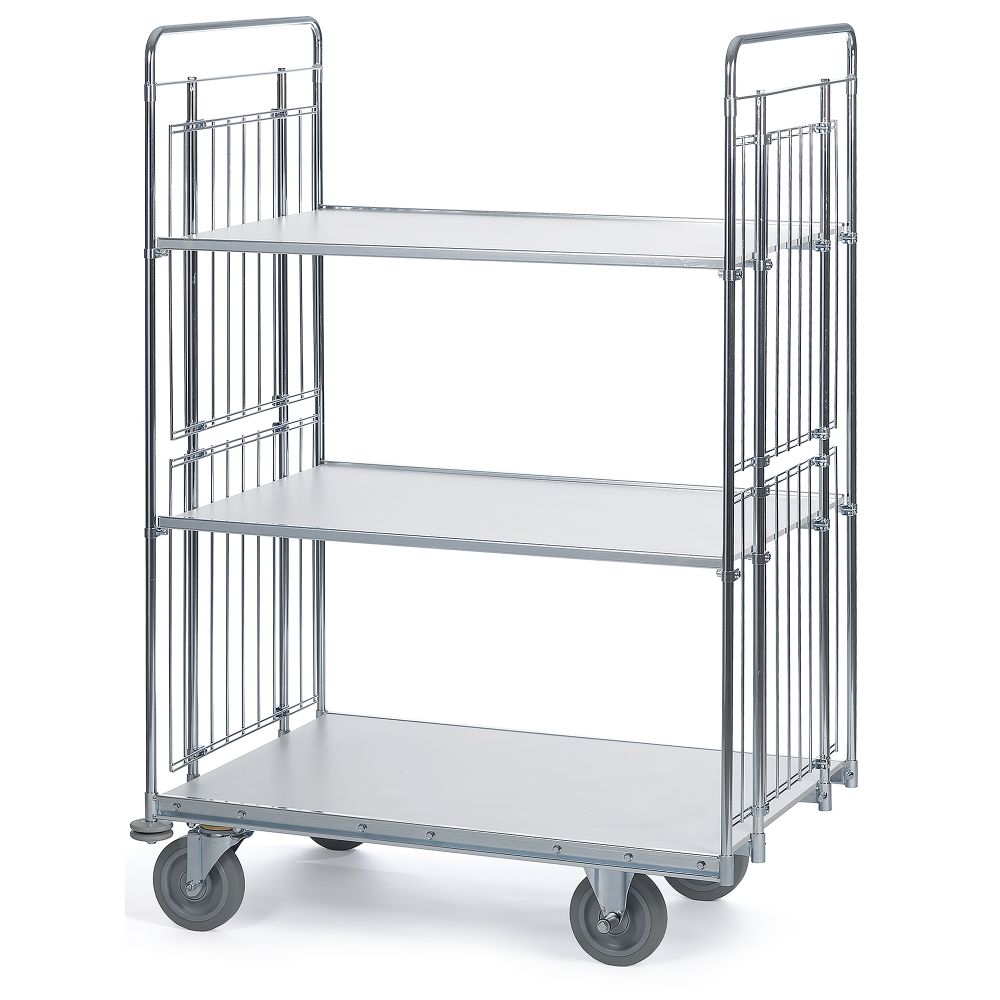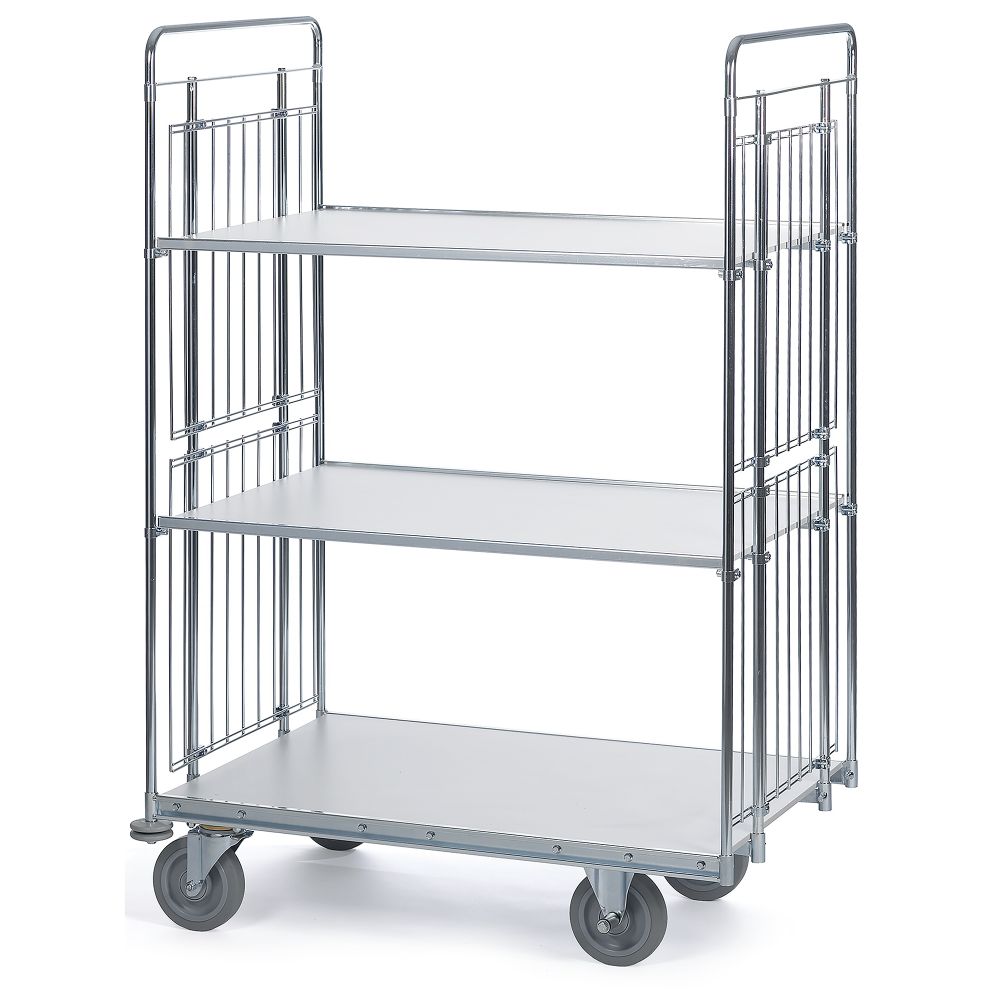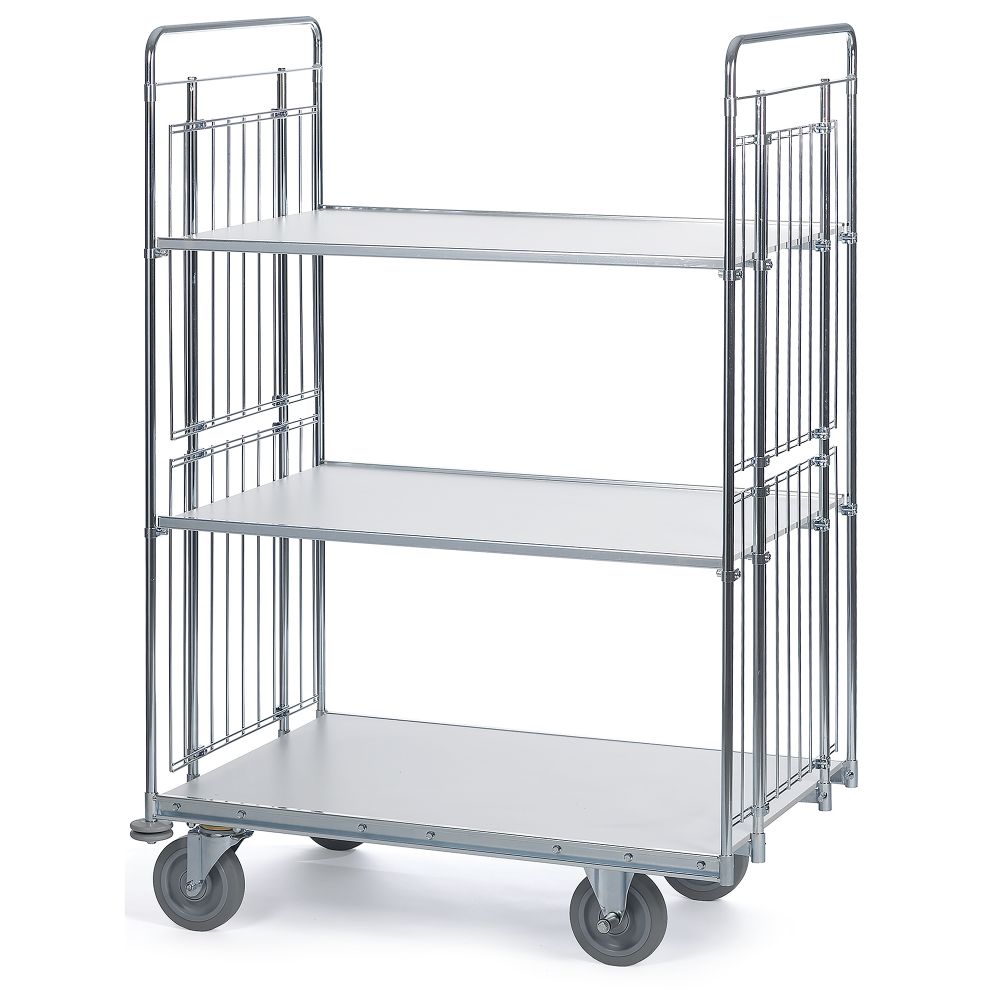 Shelf trolley 27 Picking truck
hyllvagn-mod-27-plock
High ends and reinforced shelves.
The ends and shelves are reinforced to withstand heavy loads. The end uprights are held together by a top element. Lower shelf is recessed in the frame profile.
Upper shelves are continuously height-adjustable. Upper shelf have a 25x20 mm edge profile that creates a 10 mm high edge along the lateral sides. Extra shelves can be added.