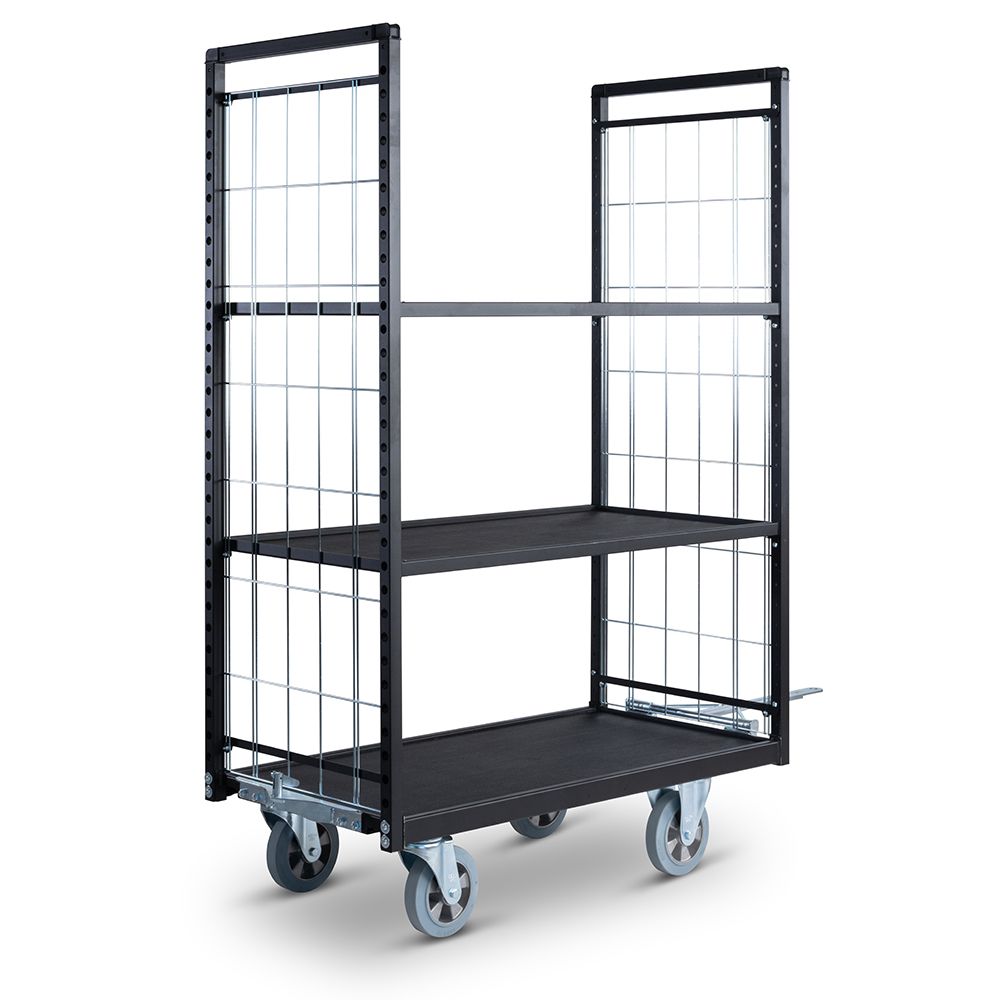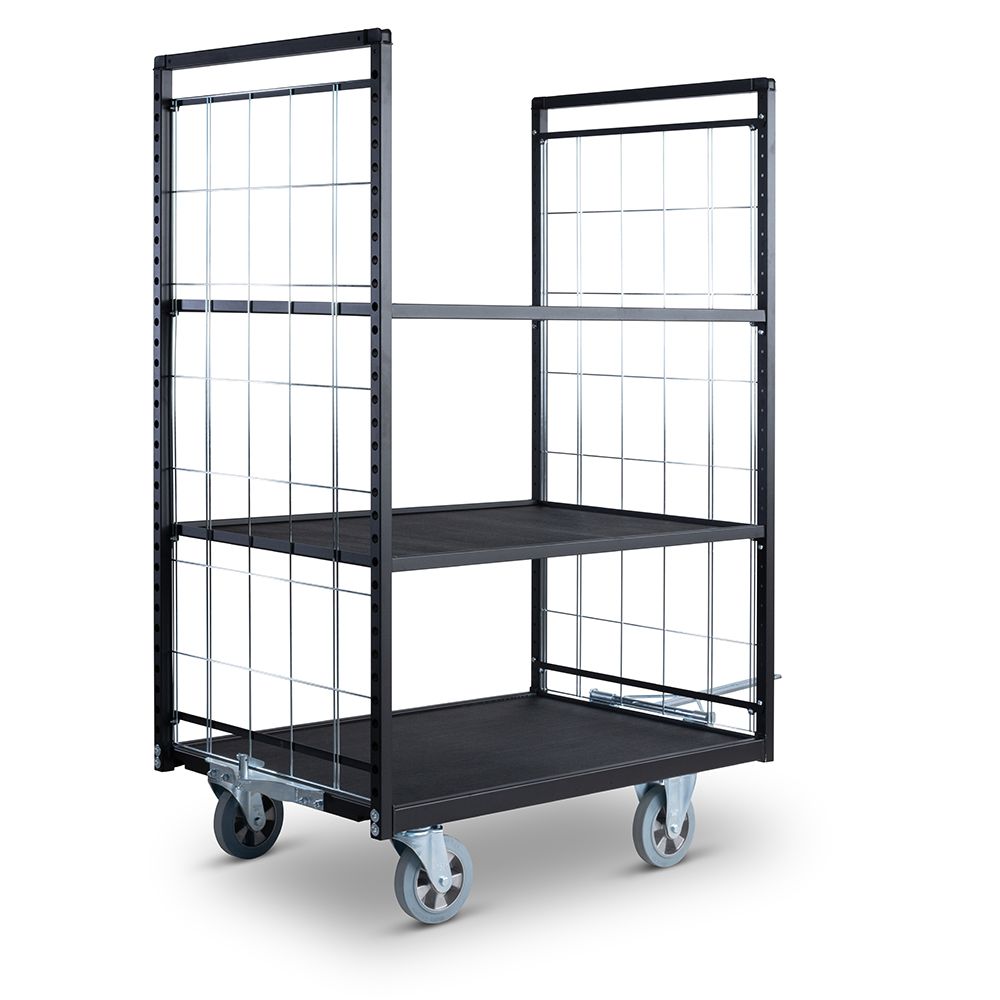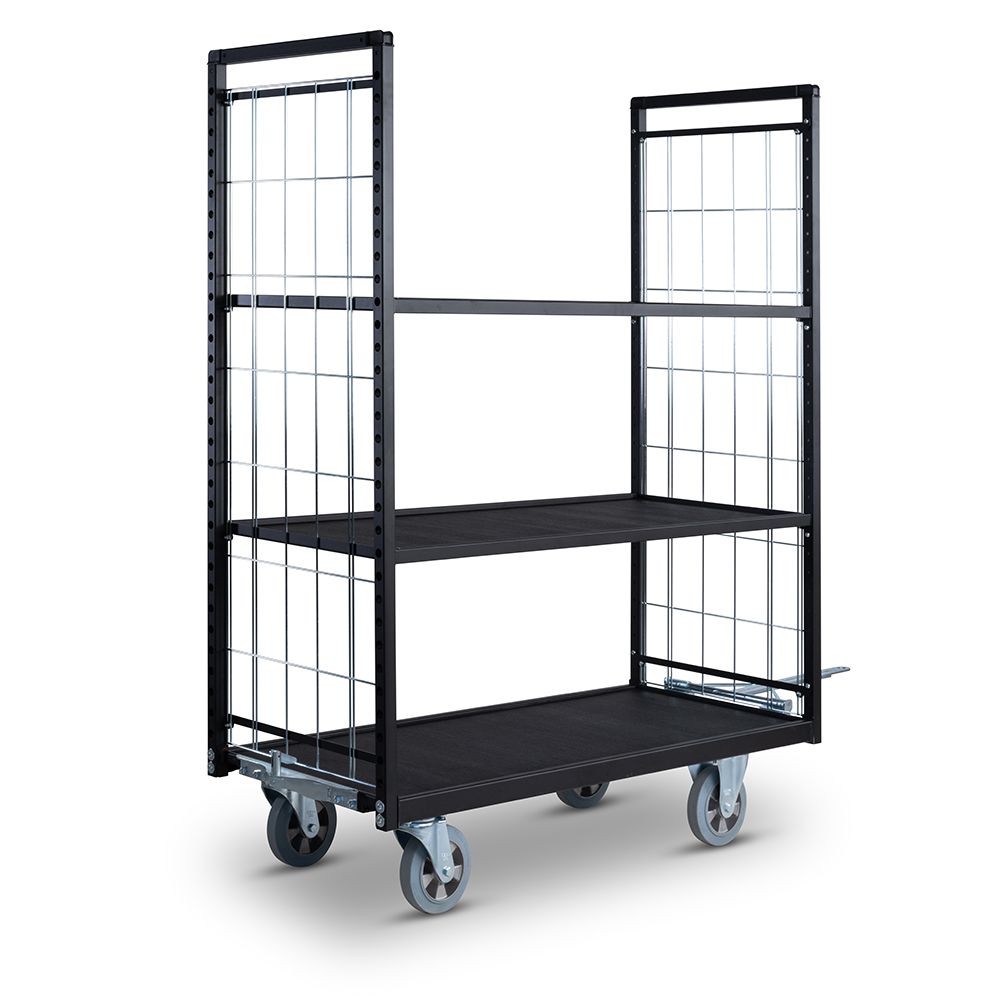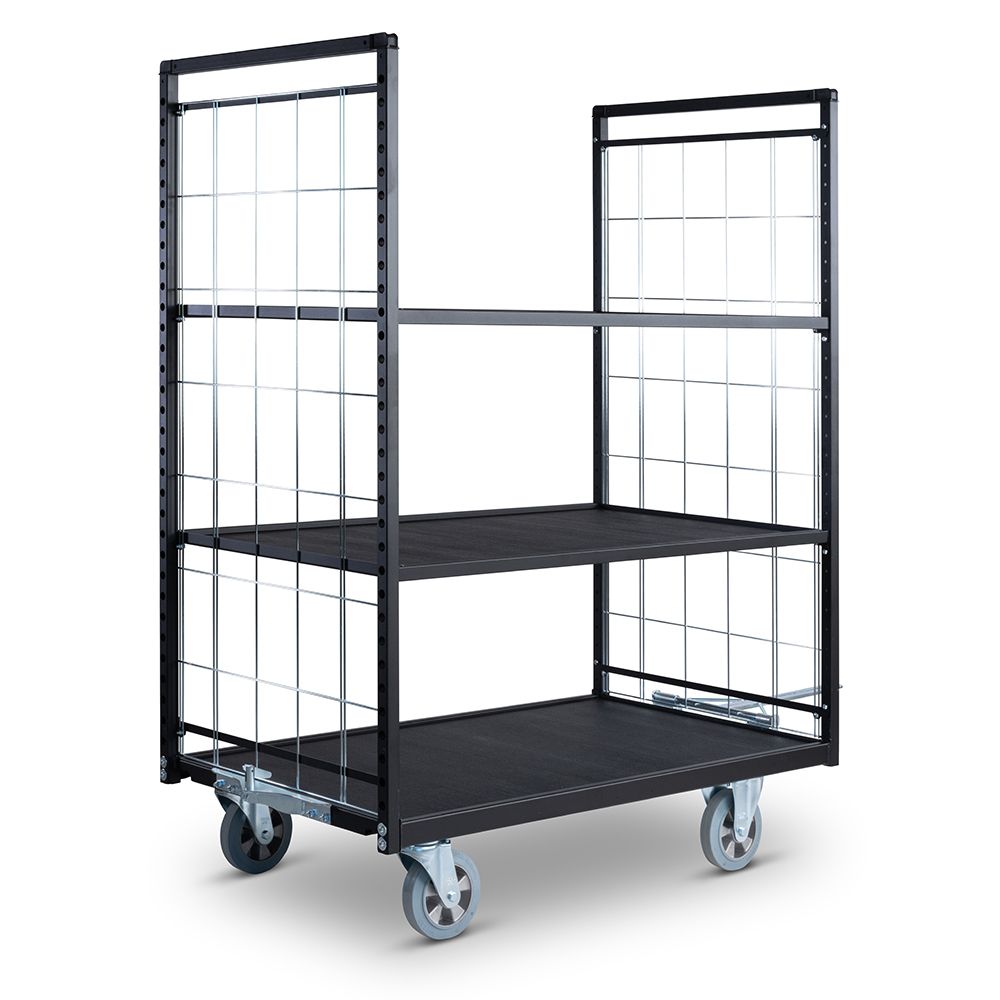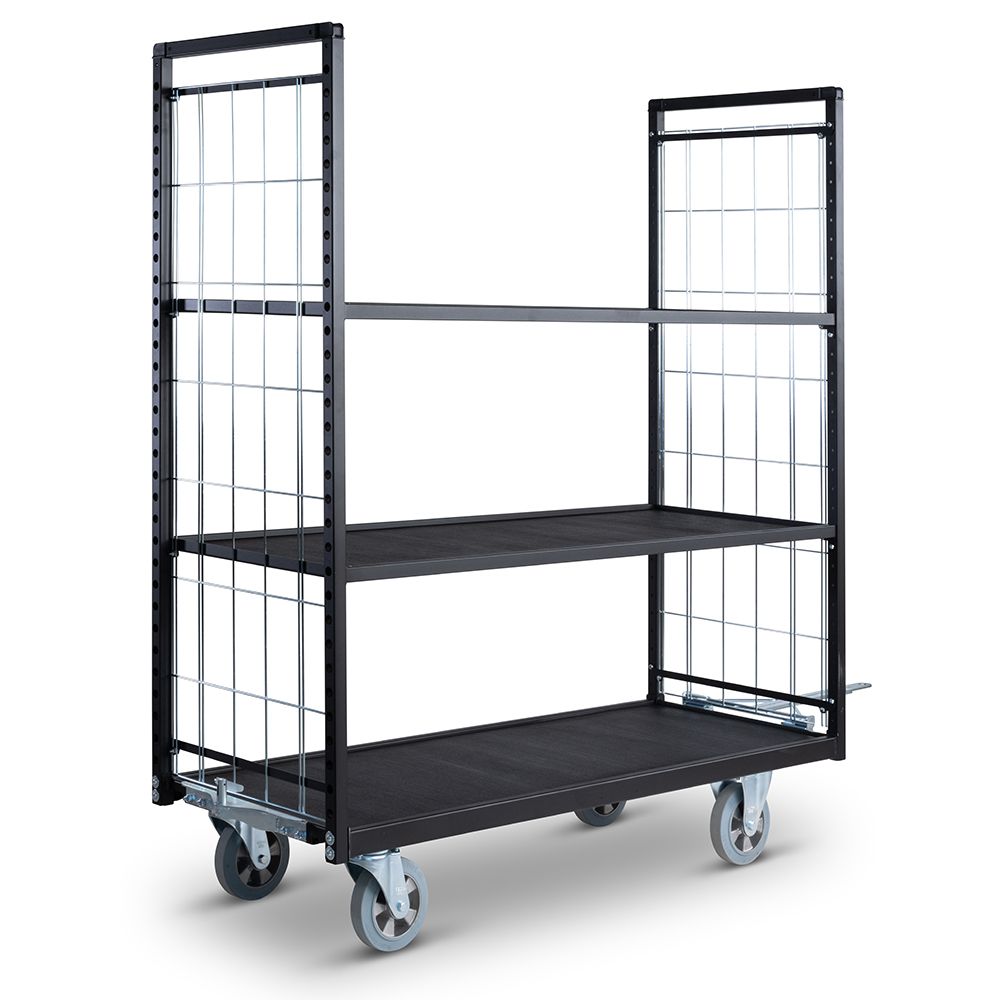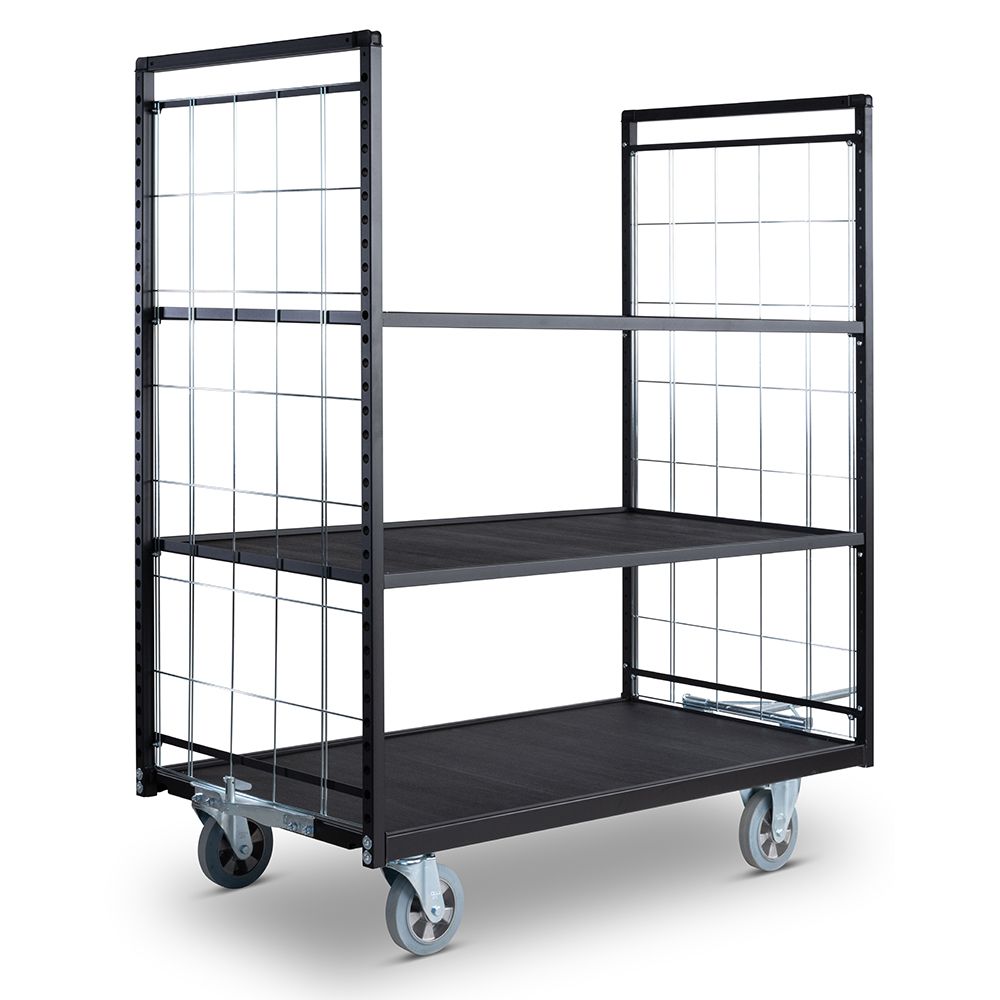 Shelf trolley 750 series tow bar backwards
Hyllvagn serie 750 dragstång b
These shelf trolleys are designed for use with picking trucks. The ends and shelves are reinforced to withstand loads up to 750 kg. The shelves are recessed in the frame profile and have a grooved surface to keep the products in place. The trolley is designed so that every millimetre of shelf space can be utilised. It is light and handy for order picking. The docking system makes it quick and easy to change the trolleys. The trolleys in our 750 series are easy to reconfigure and adapt to the job at hand.
Max. load 750 kg
Lower shelf has a max. load of 750 kg
Upper shelves have a max. load of 200 kg
Two fixed docking wheels with tugs and two swivel wheels, all with grey elastic rubber tyres measuring 200x50 mm, ball bearing hubs. Pick-train, shelf dividers and extra shelves are available as optional accessories.