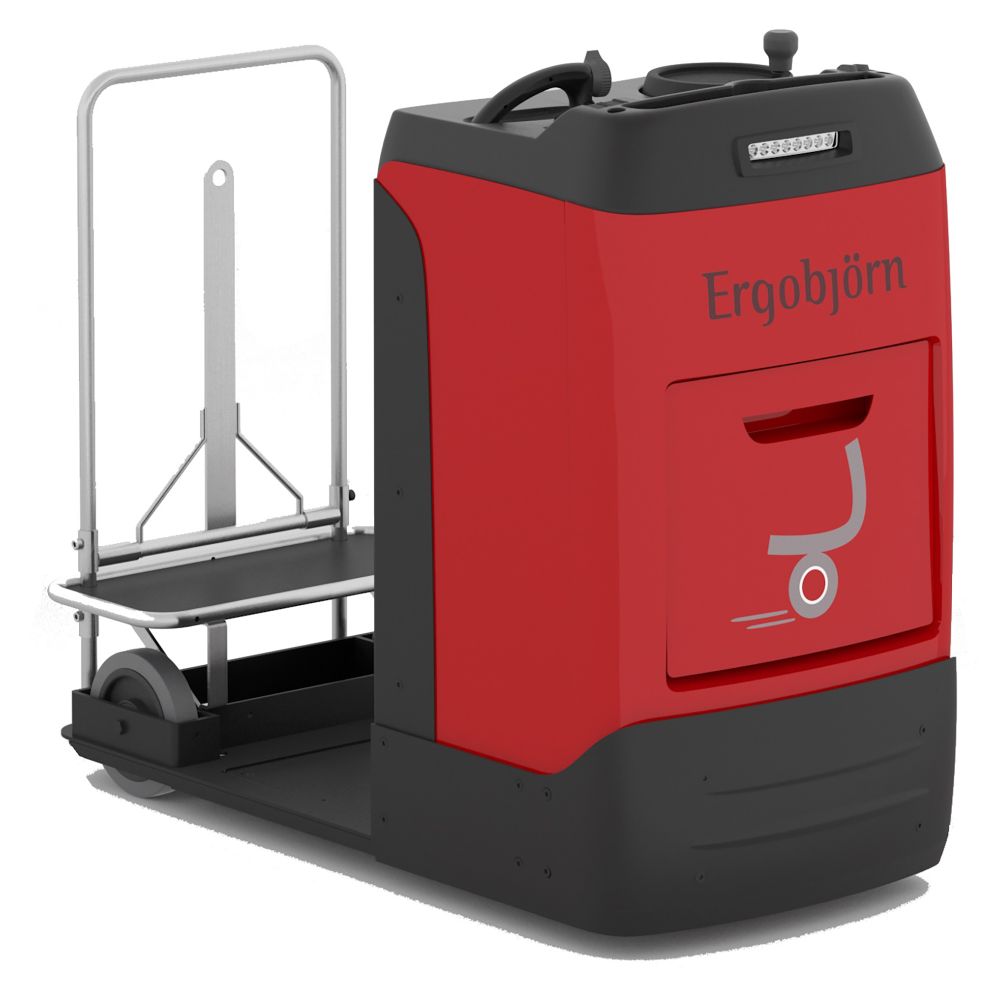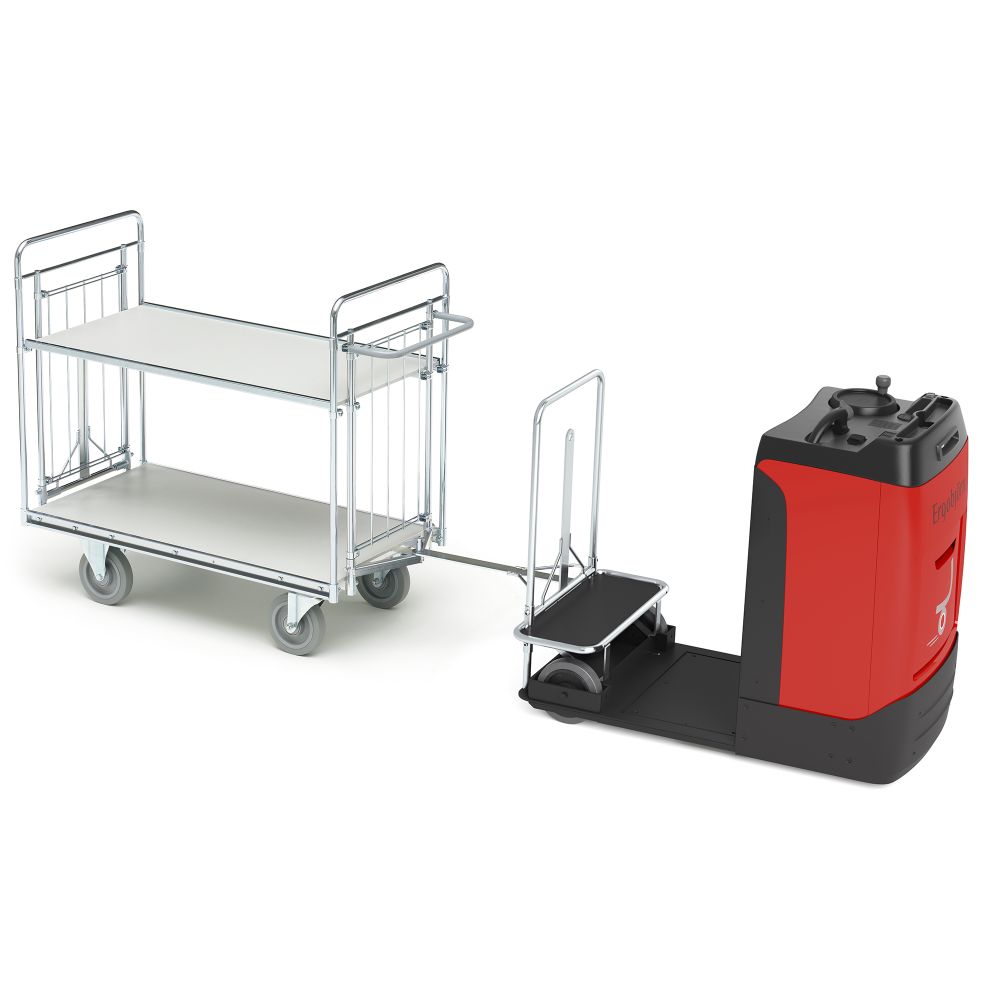 Towing tractor 702
14164702
For all types of material transport.
Useful for all types of material transport and also for personal transport over longer distances.
GOOD OVERVIEW – 600 MM WIDE
The compact design provides a good overview in all directions, which increases safety.
EASY TO HANDLE AND A JOY TO DRIVE
Developed for a LEAN-environment. It is one of few trucks allowed to be driven on mezzanine floors. The compact design means a short turning radius.
ERGONOMIC CONTROLS
Ergonomy and smart functions make the truck intuitive and easy to drive. It is free from disturbing details.
FUNCTIONAL LED LIGHTS
Attractive design in combination with good function. Features that characterises a successful product.
ROBUST CONSTRUCTION
A robust and strong truck in the light-weight segment.
NO HYDRAULICS, NO LEAKAGE
The truck is a "clean machine". No leakage from oil or battery acid.
STRONG ELECTRIC AC-DRIVE – INCREASED TOWING CAPACITY
Quieter, stronger and more sustainable. A 70% more powerful engine provides a prolonged running time.
EXTRA LOW IN-STEP – 70 MM
Probably the market's lowest in-step height contributes to a higher comfort.
WELL-THOUGHT OUT DRIVER SPACE
Wide, ergonomic and non-vibrating rubber floor. Works with precence control, where the truck can be driven only when the driver stands on the rubber platform. It also has smart compartments for storage.
DIFFERENT TYPES OF TOWING SOLUTIONS
Which makes it possible to tow many different types of trolleys available on the market.