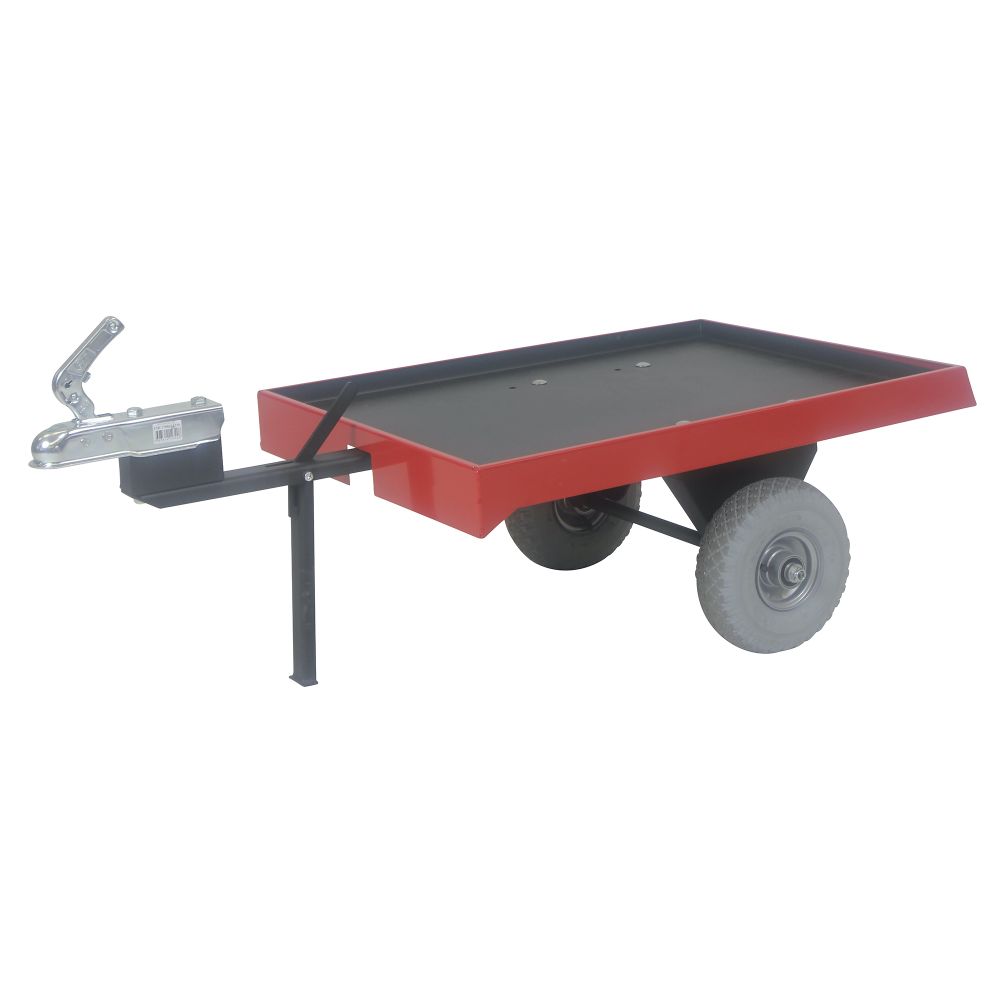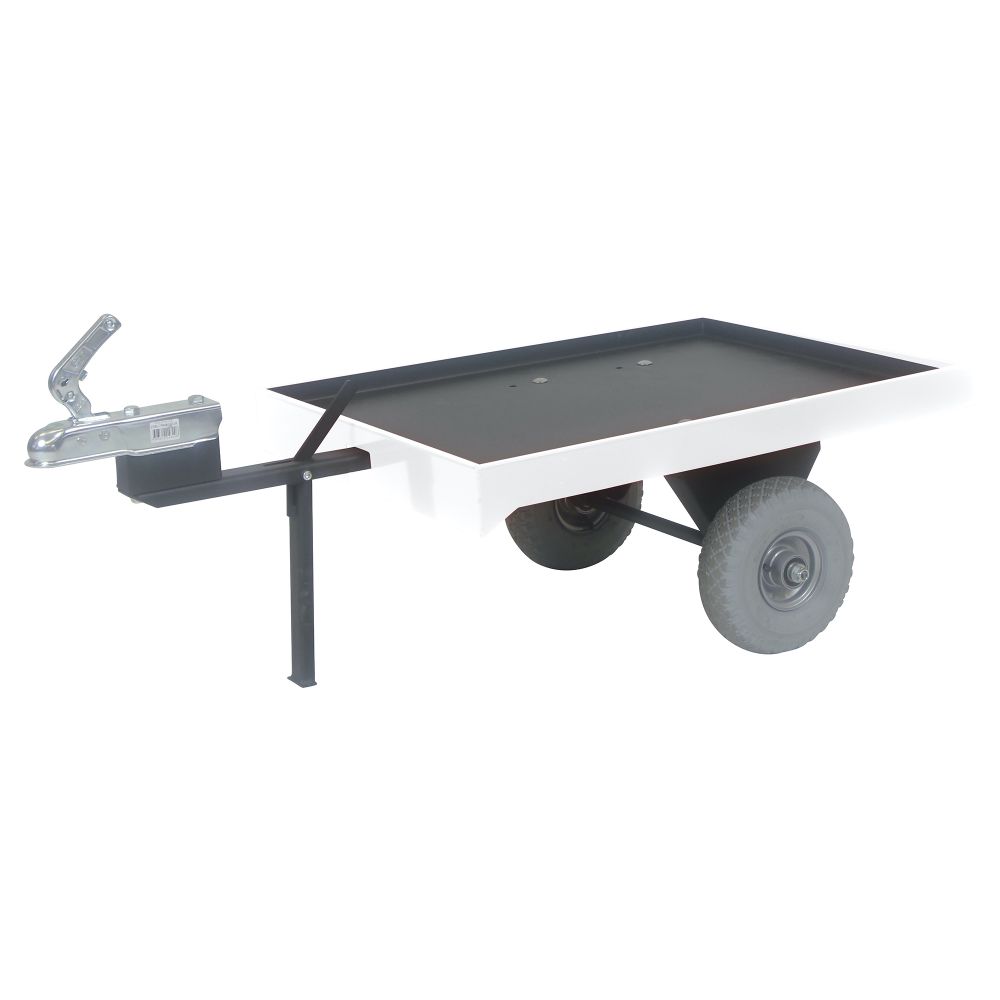 Trolley for towing tractor TT-05
14903235
For fast transportation.
A small, smooth trolley with two wheels, for fast transportation.
The size is customized for standard boxes. Examples of boxes that fit, 1x 800x600 mm, 2x 600x400mm, 4x 400x300mm, 8x 300x200mm, 16x 150x100mm.
The trolley has a ball coupling that makes it easy to hook and drop off the truck. A folding parking support. The pneumatic tires, which makes it run quietly and smoothly over the thresholds, even on delicate flooring, such as tiles and parquet. It is also perfectly fine to run outdoors.

The trolley can be ordered with puncture proof wheels.