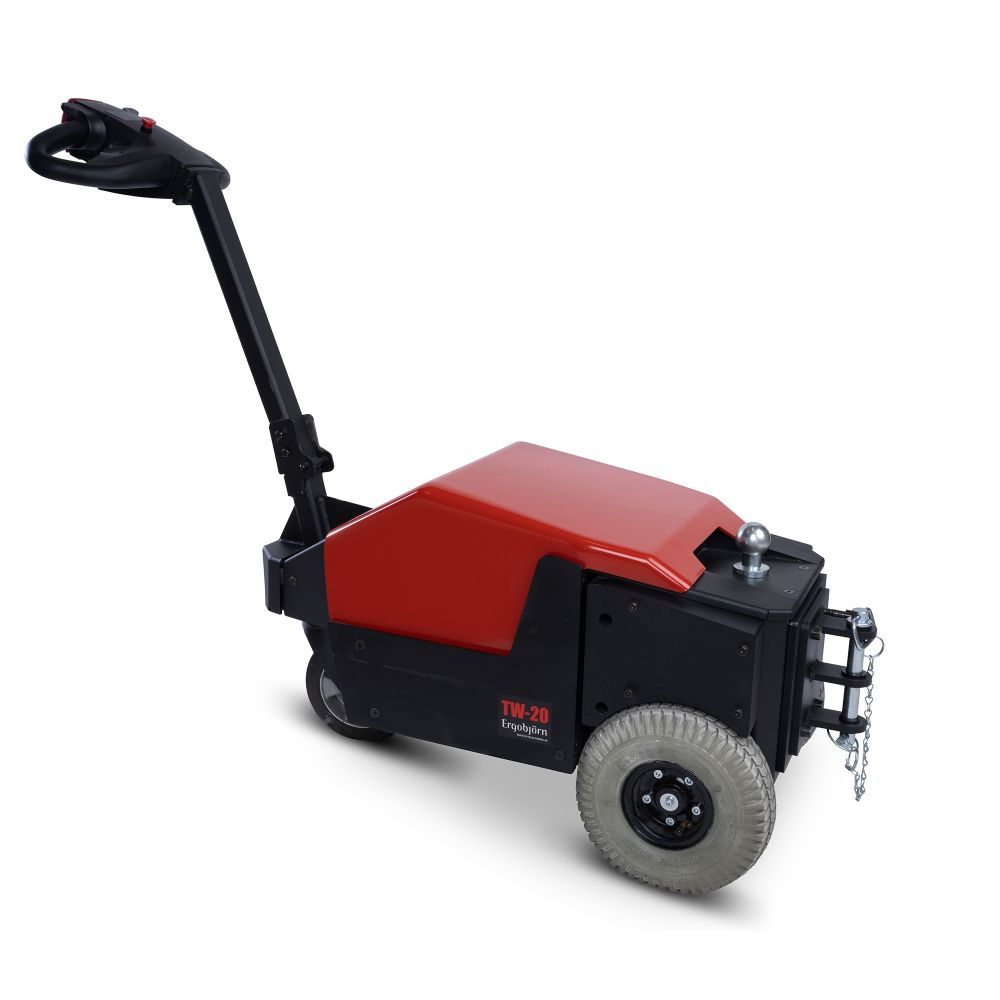 Designed to make heavy work easy.
Towing truck TW-20 has a robust design to make heavy work easy, create good ergonomics and increased efficiency. It is easy to drive and easy to use.
Its strength allows it to handle loads of up to 2 tonnes with minimal effort.
In terms of safety, the TW-20 works well on ramps and gradients up to 10%. It has an automatic braking system that stops it if the driver releases the handle.
With foam-filled, puncture-free wheels, on a differential axis, the TW-20 runs smoothly and stably, providing a safe ride.
The walkie tractor has two speed selections and it is possible to program which speeds are desired. The tiller is easy to adjusts, making it ergonomic for drivers with different length. The TW-20 has two coupling devices, which allow you to connect the load carrier either with the towbar, or the ball that is placed on the top of the walkie tractor.
Why choose TW-20:
ERGONOMIC CONTROL
The tiller can be adjusted for the best possible ergonomics.
BATTERY SELECTION
Choose between three different types of batteries. Litium ion, AGM och gel.
INDUSTRIAL DESIGN
With its modern design, it is userfriendly and very easy to control.
EASY TO HANDLE AND COMPLIANT
Developed to make heavy work easy.
FOAM-FILLED WHEELS
The foam-filled wheels are puncture-free and provides stability and a safer operation.
UP TO 10% INCLINE
Handles ramps and gradients of up to 10%.
ROBUST & STRONG
TW-20 has a fantastic strength that can tow up to 2 tons.