Helge Nyberg has the solutions to your needs
Although all our customers have the same basic need for cost-effective, ergonomic material handling, their needs may differ on crucial points and key details. Moreover, different industries often have different laws and regulations for products, certifications or other industry-specific requirements.

For this reason, we have specialised in a number of areas on the basis of over 55 years' collective experience and knowledge of our customers' needs. This allows us to offer the optimum solutions, the best service and the most secure collaboration.
SEGMENTS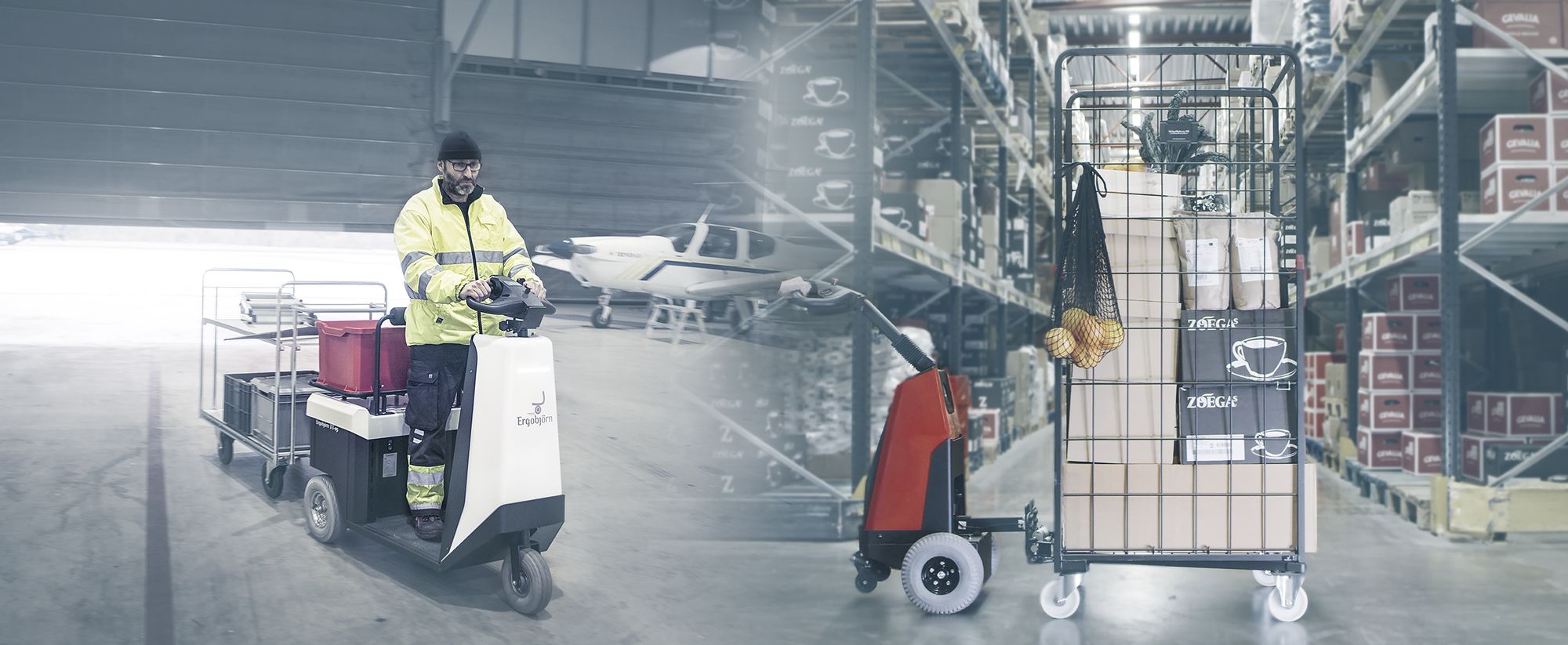 SERVICE & SUPPORT
Material and personnel constantly in motion creates a need for easy transport in places such as fairs and airports. Our scooters and bikes are equally appreciated by service technicians and installers, when they execute their work in large premises.

Helge Nyberg AB is an international company with sales of our truck and trolley concept in 60 countries. Our head office with production and development is in Ulricehamn, Sweden. Our trademark Ergobjörn® is developed by ourselves with focus on making life better and easier for our customers. We have created a knowledge which ensures a modern, stable and reliable quality.