Automotive & Vehicle
The right material – in the right place – at the right time
Helge Nyberg AB was established in 1958, and immediately began working with the automotive industry. Our aim today remains the same, increased profitability through more effective material handling. Our truck and trolley systems provide car manufacturers and industry subcontractors with the optimum solution for their internal material handling requirements.
Helge Nyberg was founded long before the world knew about the term "Lean". Still, it has always been in our DNA, through the development of solutions handling resources in an optimum way.Today, the principles of Lean are a part of our customers' daily work, which our taxi solutions and kit trolleys are an evident result of. The right material, in the right place, at the right time – we can help you.

Material replenishment

Our extensive range of trolley solutions enables us to provide efficient, economic material handling for products of varying shapes and sizes. Milk runs can be accommodated using kit trolleys or taxi solutions.
Our range consists of many different types of truck and trolley solutions, but also manual trolleys for different needs of material replenishment. Our tow trucks can be fitted with a taxi trolley train, shelf trolleys or specially adapted so called kit trolleys for a lean adapted handling of material in production premises. Our picking trucks can be fitted with step trolleys which makes it easy to pick items up to three meters height.


Pre assembly / assembly

We provide solutions, tailored to the individual customer, with the ability to adjust to changing conditions, kit trolleys are a great example of this flexibility. We understand the importance of reliability and speed of operation for the assembly line. Our trolleys are ergonomic and multi adjustable to suit individual operator needs.
Flexibility and ergonomics are crucial factors concerning assembling. We have stackable dollies, raised platform trolleys and assembly trolleys with tiltable shelves and guide rails, just mentioning a few good examples. All trolleys are adapted to standard measurements for pallets and boxes.

Sequence handling

Our efficient truck and trolley trains provide a smart logistic solution to sequence replenishment of components to assembly lines. Our extensive range of trolleys, provide the solution to any internal handling requirement. We provide systems that transfer from subcontractor directly to car production facilities.
Our trucks and trolleys and our manual trolleys have flexible features and functions that can be adapted to suit individual customer requirements for efficient internal material handling.



Pallet handling

A manual pallet trolley makes it easy to handle arriving pallets in an efficient way. Pallets are loaded onto trolleys and then placed in the warehouse according to FIFO principles. After that transferring easily to material supply and further on to the production line. Our taxi solution helps to provide a flexible flow when handling both full pallets and half pallets.
We provide solutions such as taxi train trolleys and dollies, and furthermore specially adapted pallet trolleys which can be handled manually or connected to a truck. These solutions facilitates pallet handling and minimises heavy fork lift traffic.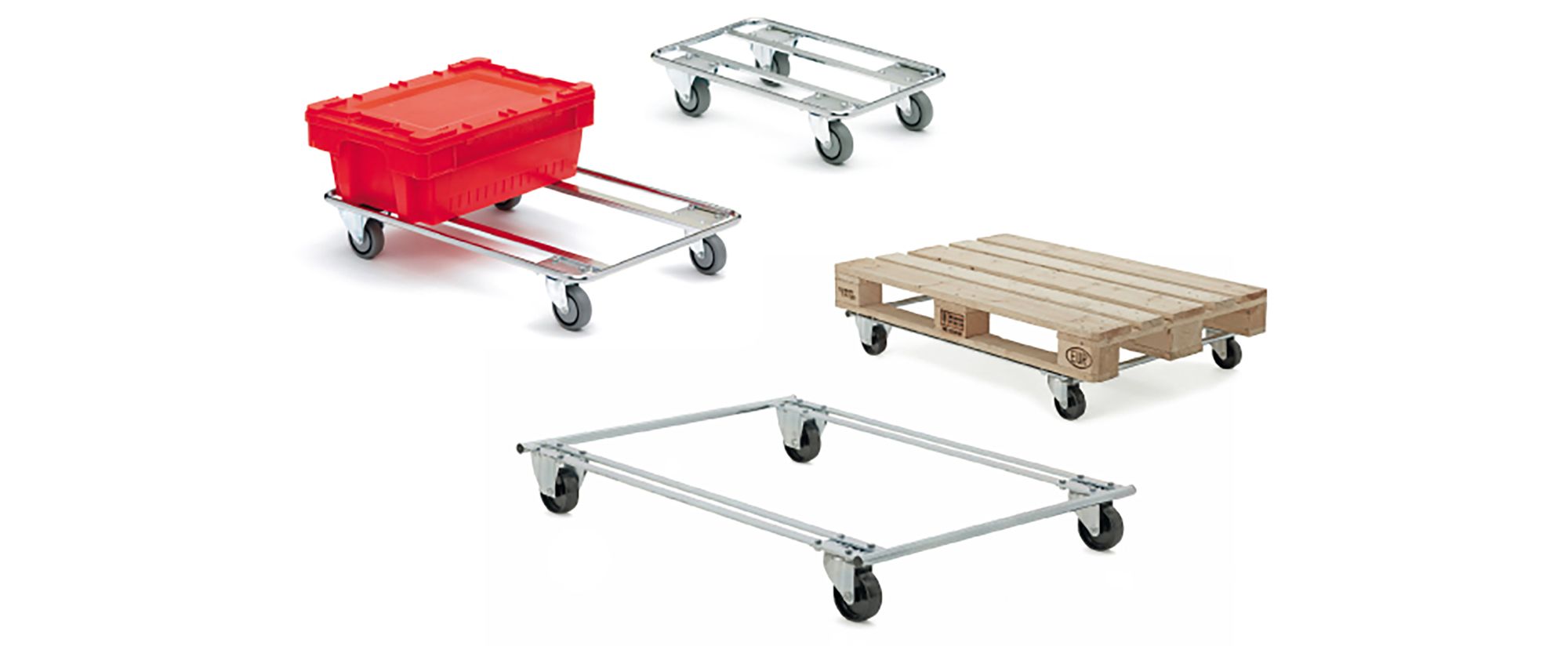 Dolly and box handling

Dollies and boxes are used extensively andare an important part of a efficient material handling. Our products are there fore adapted to the size of the boxes within the automotive industry. In our range we have several different dollies, large and small, with or without handle, stackable or raised. These can be transported manually, in trains, and with different kinds of taxi solutions. We also have various roll containers for handling of boxes and loose material.
Helge Nyberg has a large and extensive range of dollies, box trolleys and roll containers for the transportation of assembly boxes. Dollies and box trolleys are available in various sizes, with varying wheel and handle combinations. Space saving, stackable units are available plus dollies and box trolleys that are suitable for use in ESD protected areas, tested and approved by the Swedish Testing and Research Institute (SP) according to SP-method 2472.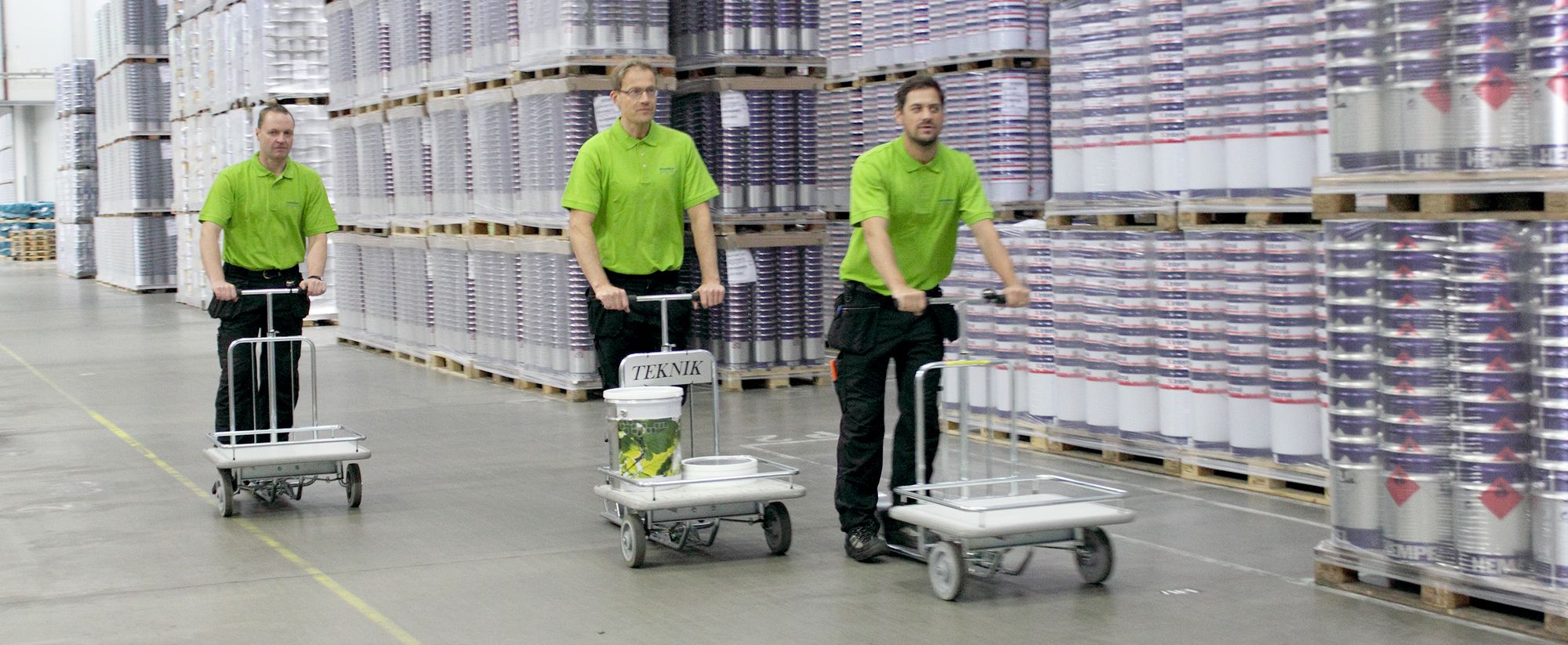 People
When a person needs to travel some distance in the production premises, we have many convenient solutions: service trucks with space for tools and spare parts, but also scooters or bikes depending on the amount of material that needs to be transported.
For a service technician's needs and other staff travelling longer distances, we have fast and comfortable solutions. Service trucks with space for tools and spare parts, but also robust and easy to drive scooters or bikes, fitted with basket or platform for transporting different kind of goods.


Do you want to know more about what solutions might be right for you?
Contact us and we will be in touch.
Helge Nyberg AB is an international company with sales of our truck and trolley concept in 60 countries. Our head office with production and development is in Ulricehamn, Sweden. Our trademark Ergobjörn® is developed by ourselves with focus on making life better and easier for our customers. We have created a knowledge which ensures a modern, stable and reliable quality.