SERVICE & SUPPORT
Efficient transport

Materials and personnel that are often in motion create a need for smooth transportation. This can be in places such as hotels, fairs and airports where staff, installers and service technicians need to move quickly and smoothly or help move heavy objects as ergonomically as possible.
Equally appreciated are our scooters and bikes by service technicians and installers, who move into large premises as they perform their duties.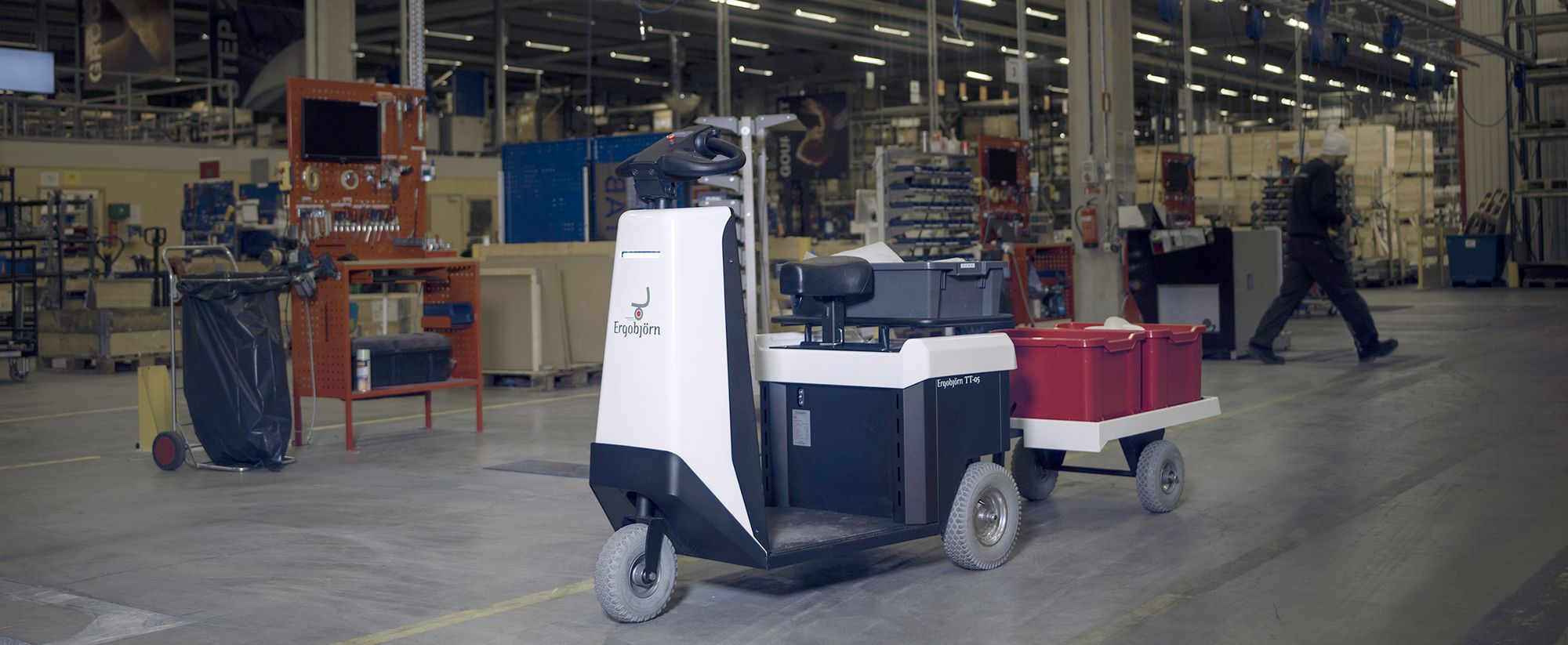 SMARTER ERGONOMICS SAVES MONEY
The Ergobjörn TT-05 is a clean machine. No hydraulics or leakage from oil or battery acid. The ergonomic solutions are class leading. Some distinctive features are that it is quieter and provides a good view of the surrounding environment and control panel.

With a TT-05 you can work more efficiently by transporting you faster between destinations.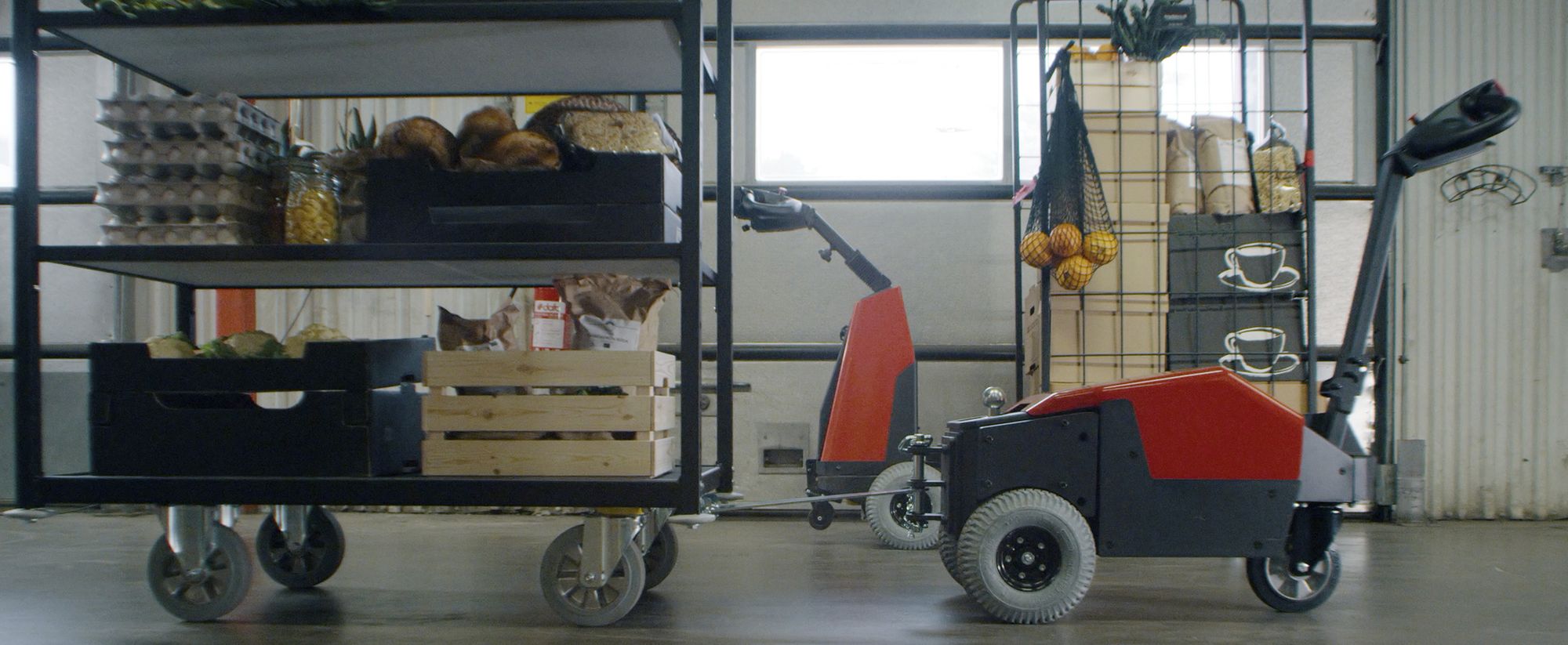 THE TOWINGHELP YOU NEED

Easy-to-drive towing tractor designed to easily and safely move heavy trailers on wheels. The Ergobjörn® TW-series is a walkie tractor that facilitates heavy work and helps prevent risks of damages and accidents. It can handle loads of up to 2 tonnes with minimal effort.
Ergobjörn® TW-12 and TW-20 makes life easier.



SCOOTERS
With our bikes and scooters, you can just kick and go – even if you work in a large building. If you think how much time you save each time compared to walking, it's not hard to see the increase in efficiency in the slightly longer term.

The built-in tool board has a perforated surface that makes it easy to hook, move or remove the accessories as the needs changes.
Do you want to know more about what solutions might be right for you?
Contact us and we will be in touch.
Helge Nyberg AB is an international company with sales of our truck and trolley concept in 60 countries. Our head office with production and development is in Ulricehamn, Sweden. Our trademark Ergobjörn® is developed by ourselves with focus on making life better and easier for our customers. We have created a knowledge which ensures a modern, stable and reliable quality.