E-commerce & Order picking
Efficient and smart E-commerce & Order picking
Since starting up in 1958, Helge Nyberg has maintained its head office, Research and Development and production in the region with Sweden's most thriving mail order industry.

As a result, we've learned from and developed the industry's logistics solutions. And we continue to do so.
Incoming delivery

We form part of a cost-effective logistic solution, whether it's fast cross-docking or delivery straight to the warehouse.
Many of our practical electric trucks are approved for driving among staff walking on foot. The trolleys have handy shelves and are steady and easy to operate.





Single-piece and multi order picking
Single-piece or multi order picking should be quick and easy. We have truck and trolley solutions with adjustable compartments and partitions for cases and loose items, making it easier to sort orders while picking.

We have trolleys with movable partitions or fixed compartments. Ideal regardless of whether you pick less than 5 or more than 100 orders during a picking round, or whether the goods are loose or in boxes/crates. The trolleys can either be used manually or connected to our electric trucks.

Box picking

Do you need to pick large or small boxes? For light material handling, we have a unique concept that combines the strength and speed of an electric truck with all the excellent properties of our trolleys.
We have trolleys ideal for picking boxes of most sizes and weights. They include manual trolleys and trolleys that can be towed by our electric trucks. The trolleys have a maximum loading capacity of 500 kg on each trolley.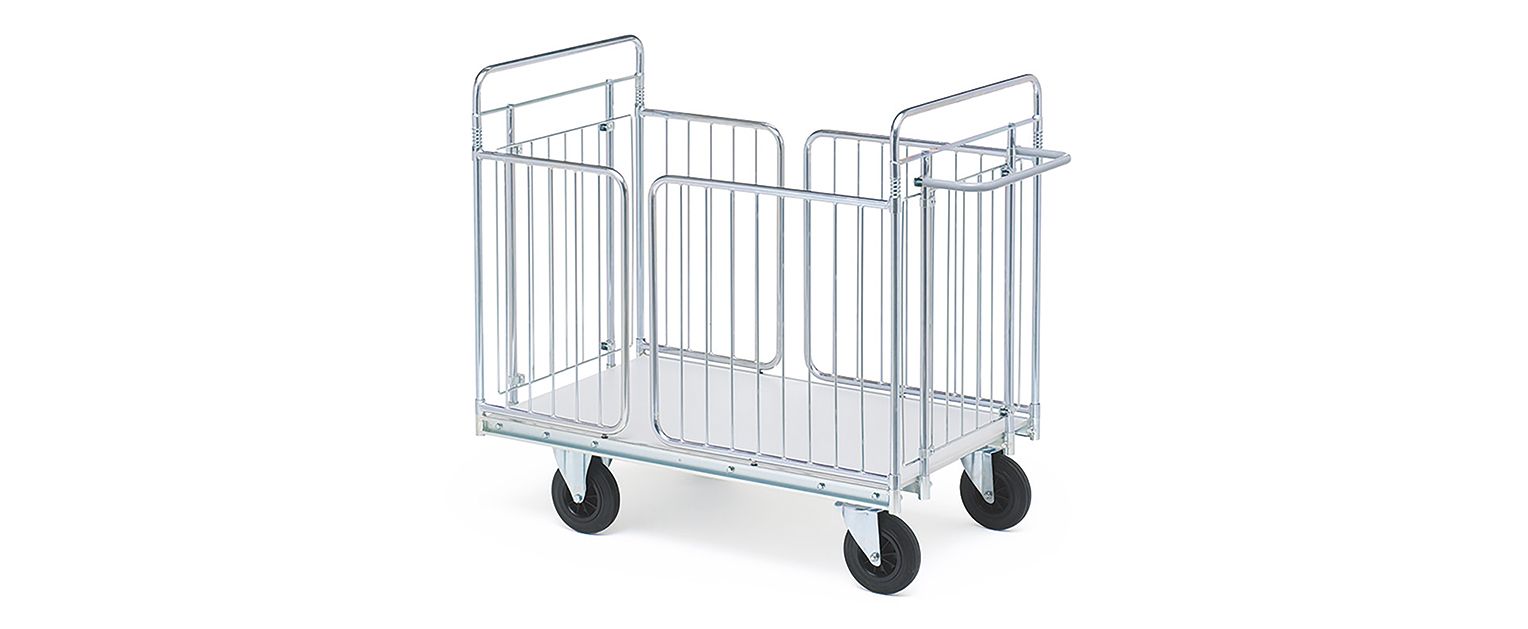 Batch picking

Our batch picking solutions are designed for efficient, ergonomic picking of items that are to be sorted into orders (see sorting).
We have a concept with a truck that transports existing trolleys at the customer's premises. Over the years, we have also developed various manual trucks specially designed for batch picking.



Sorting

After batch picking, our sorting trolleys are easy and flexible when sorting items directly to orders. Shelves and partitions are easy to move, angle and adjust.

Our sorting trolleys can be customized in all sorts of different ways to provide the customer with an as smooth order pick as possible.



Replenishment
How narrow are your aisles, what are your shelves like and what type of items do you handle? Our wide product range includes various trolleys and trucks that turn on their own axis and are light enough to run on mezzanine floors.
Our trolleys can be coupled to make trolley trains if necessary, depending on the type of goods to be handled. Our solutions range from small manual platform trolleys to customised truck and trolley systems.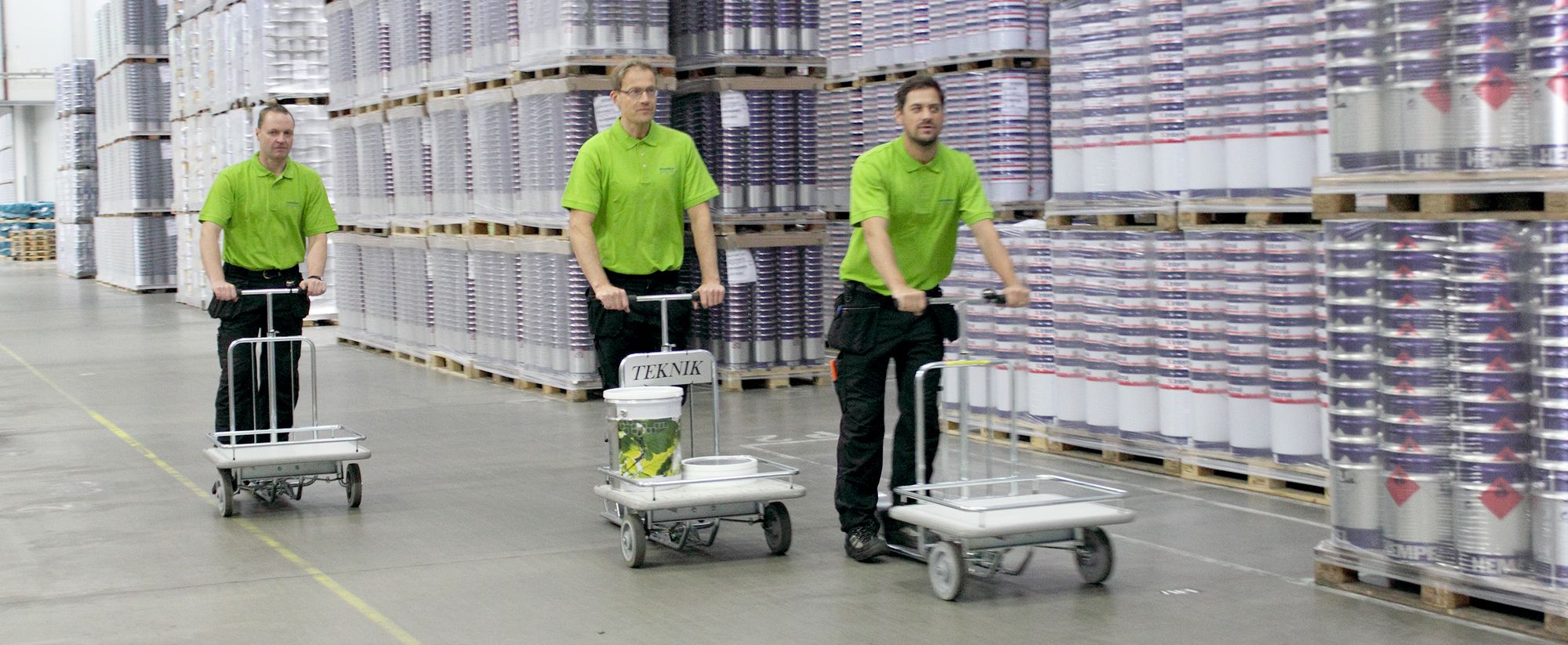 Transport

Efficient ergonomic solution that saves time and energy. Choose your scooter or pedal bike model according to the amount of material to be transported.
When distances are long and time is scarce, our scooters are a practical means of transport. Sturdy and easy to drive, they are available with a small basket or a large platform for transporting various goods.


Outgoing delivery

Our transport cages and roll containers makeideal load carriers when transporting goodsto customers.
We have trolleys that can be driven straight into a lorry or cargo truck. A practical solution that minimises moving and streamlines good handling. We also have standard or special variants that are covered and lockable.


Returned goods handling

We have solutions for every stage of the mail order and distribution processes. Helge Nyberg develops solutions based on your needs and our specialist expertise.
Our trolley and truck solutions for handling returned goods work in the same way as our solutions for goods replenishment. Our practical electric trucks are small and easy to manoeuvre, and can be driven among staff walking on foot.

Do you want to know more about what solutions might be right for you?
Contact us and we will be in touch.
Helge Nyberg AB is an international company with sales of our truck and trolley concept in 60 countries. Our head office with production and development is in Ulricehamn, Sweden. Our trademark Ergobjörn® is developed by ourselves with focus on making life better and easier for our customers. We have created a knowledge which ensures a modern, stable and reliable quality.